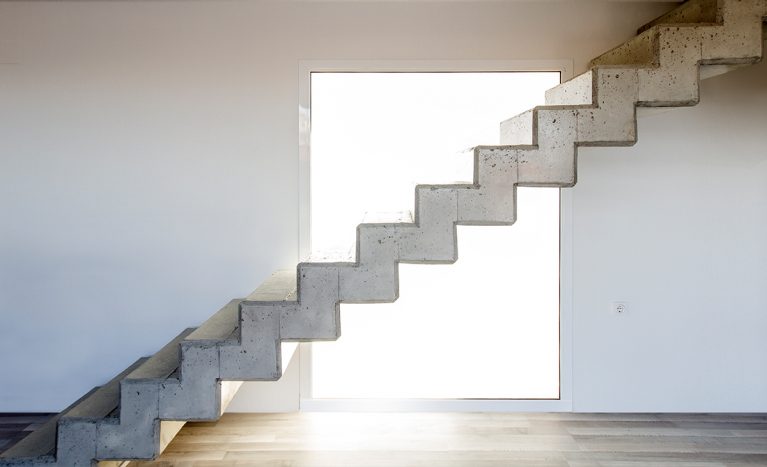 The reinforced concrete stair slab is a piece formed from a carefully manufactured timber cast formwork.
The result is a piece with a sculptural, minimalist and simple character, without supports or handrails. The concrete slab preserves the shape of the steps at the top and bottom like a folded slab.
Located in front of the translucent glass window its silhouette looks light and weightless from the distance.