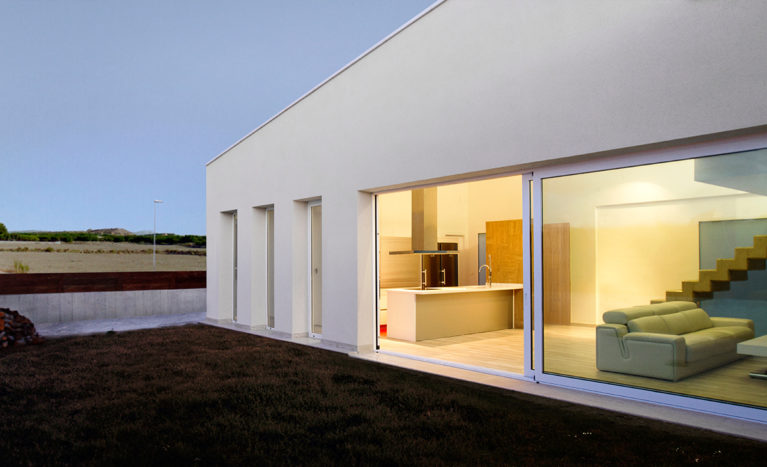 The property is situated in a sparsely populated area surrounded by white mountains. This arid and breathtaking landscape is framed from the inside of the house, while the minimalist external silhouette is unnoticed in the valley.
The interior is a warm and welcoming space dominated by the kitchen and living room. The central island in the kitchen is a gathering place that allows the chef to enjoy the company of guests in the living room and garden.
The exterior façade has a light-coloured single-layer render that reflects the sun and helps to keep the house cool in summer.