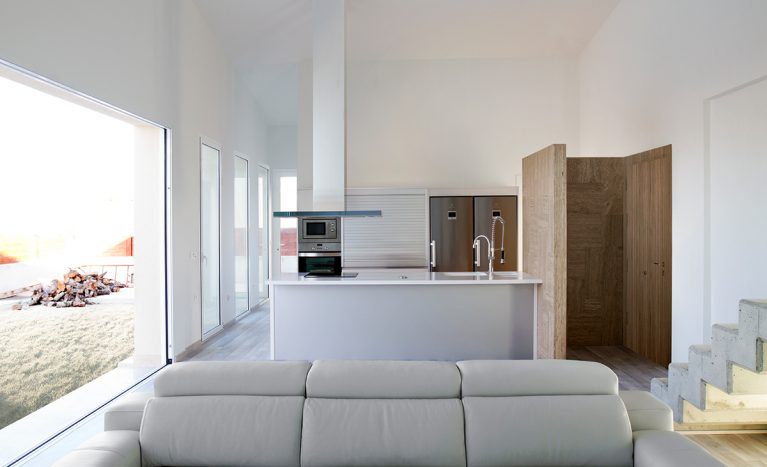 The service area is situated behind the kitchen, which has a toilet, storage room and laundry room. The kitchen worktop in front of the living room has a ceramic hob, a smart extractor hood and a sink.
The interior design of the flat is simple and the distribution of the open-plan space allows for functional use. The entrance door is protected by a windbreak that offers privacy to the living room. The rest of the space is open to the garden through large windows that provide plenty of light.
The light colours of the walls and ceilings contrast with the reinforced concrete stairs that give access to the upper floor of the house.