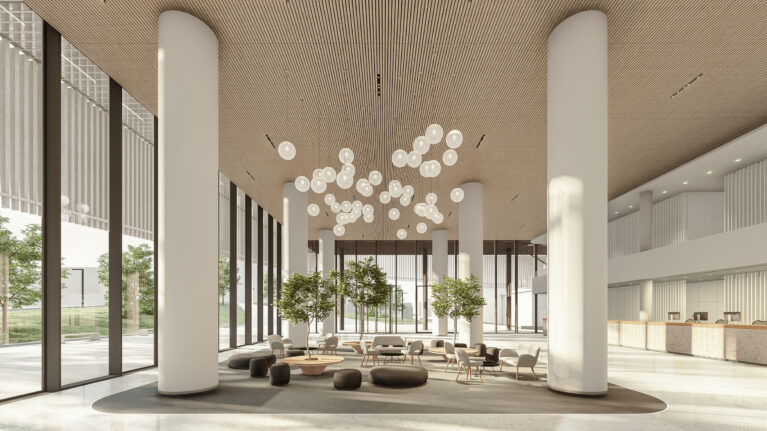 The hospital's entrance hall evokes a bright, open and welcoming space as if it were a hotel. Like the rest of the building's interiors, the design aims to offer a warm, domestic character that provides a sense of well-being.
In keeping with the rest of the building, vegetation is present inside and outside, to maintain close contact with nature. Soft, natural materials such as wood, polished concrete and upholstery help to create an intimate and peaceful atmosphere.
It has been proven that this type of indoor environment promotes the recovery of patients and provides the right working environment for healthcare staff. The entrance hall, accessed through the main plaza, provides the appropriate setting to welcome visitors and engage them with these principles.