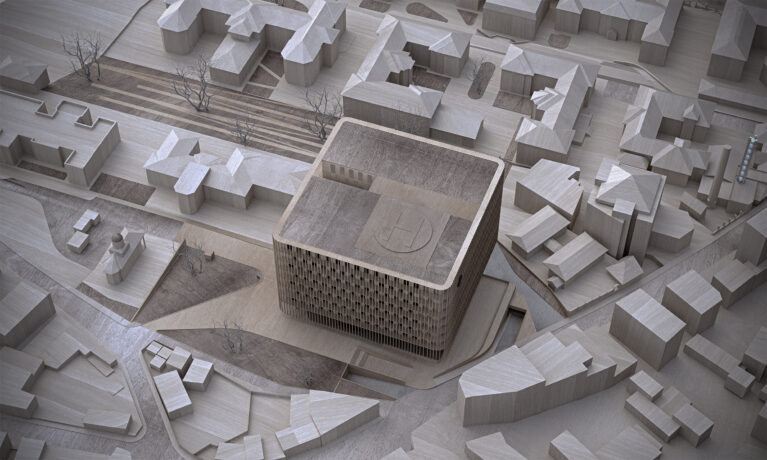 The new transplant centre is located on an irregular plot near the existing university hospital. The building follows the orthogonal arrangement of the old complex while the urban design improves the connection with the landscape and the multiple site access points.
While the building adopts a restrained and highly functional arrangement, becoming a pure cubic form, the landscape design uses a fluid language to fill in the irregularities of the plot.
The huge amount of vegetation surrounding the site hides the building from the urban context and provides a space for patients in connection with nature.
The result is a building with a symbolic form that can be explored through multiples layers of transparency, a permeable volume made of louvres, glass and interlaced vertical gardens.