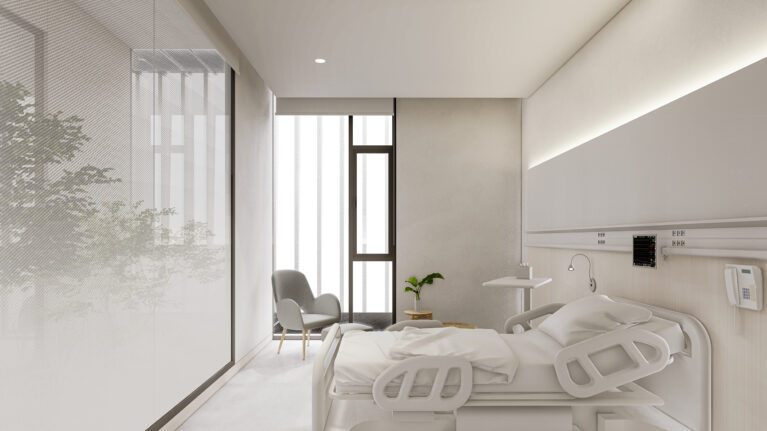 The typical hospital room is designed to provide a comfortable short stay during the postoperative period. Warm finishes, carefully filtered natural light, ergonomic furniture and indirect artificial lighting create a cosy and clean atmosphere for patients and visitors.
An outdoor space enclosed by the room's glazed walls provides an inner garden enjoyed by the patients. These courtyards bring natural light and ventilation into the corridors, provide an adequate level of privacy between rooms and add greenery to the building facade.
The interior design aims to bring a more domestic atmosphere away from the white clinic feeling of traditional hospitals. The textured walls, timber furniture and warm lighting provide a calm feeling in contrast with the busy urban environment.