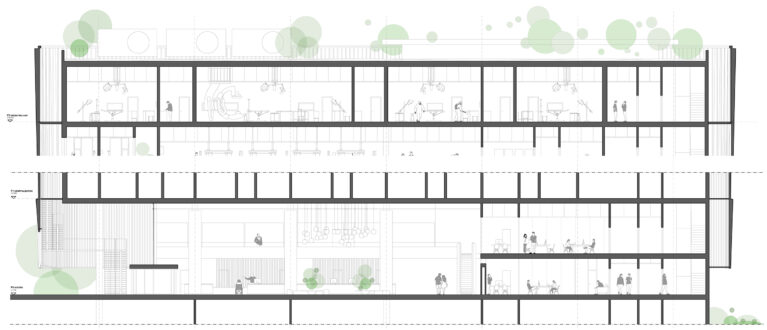 The entrance lobby on the ground floor is a generous double-height space open to the public plaza, while the operation rooms on the top floor are connected to the heliport and the roof garden.
The detailed section shows the flexibility of the structural system chosen for the hospital: on the same grid big and small spaces share a versatile framework.
The entrance lobby counts with a mezzanine space from which patients can access the consultation rooms. The vertical communication cores are located on the right-hand side, with dedicated lifts for patients, medical staff, supplies and visitors.
The different types of operation rooms are located on the top floor, linked to the specific AC units required for ventilation and the heliport on the roof garden where organs for transplantation operations can be received quickly.