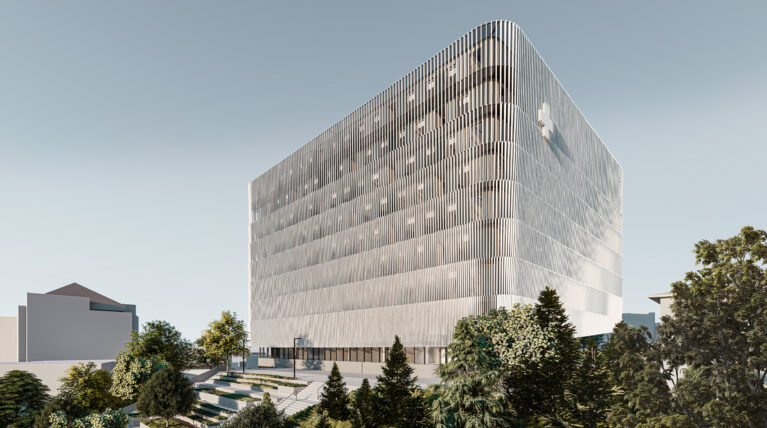 The park connecting the campus and the new transplant centre slopes up towards the south. The landscape provides access through stairs and ramps, so the building is discovered through the forest on the way up to the main plaza.
Like the surrounding vegetation, the building stands on top of the hill. The imposing figure is covered with simple foliage made of vertical louvres. Like a tree canopy, these provide a uniform image from the distance, and a delicate skin when you get close to it.
The facade changes colour and texture depending on the sunlight and offers an interesting moire effect when observed while walking. The rooms facing the park enjoy an astounding view of the forest while the double skin protects the windows from the sun.