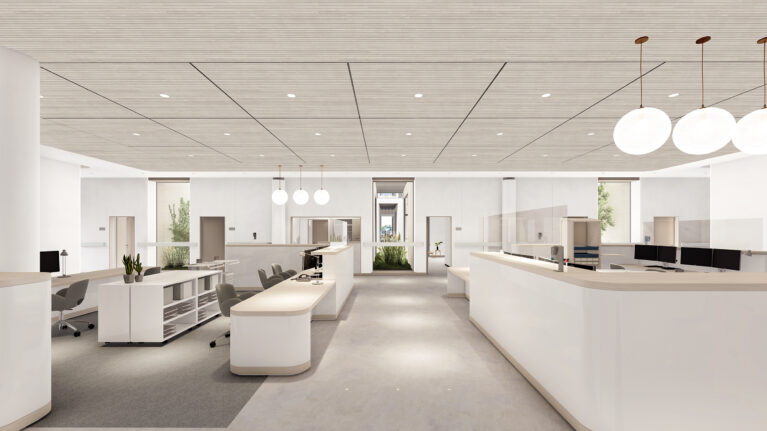 The nursing station is located in the centre of each division, arranged as an open plan area with flexible functionality. This space enjoys the natural light from the courtyards separating the rooms, keeping a visual connection with the rest of the building.
The ergonomic design of the bespoke furniture provides a comfortable working space for the staff. The white finishes combined with textured concrete and warm timber offer a domestic appearance to the interior, so both patients and nurses can feel at home.
The therapeutic approach of interior design is based on the benefits of healing environments that people can relate to home or vacation experiences rather than clinic and cold spaces.