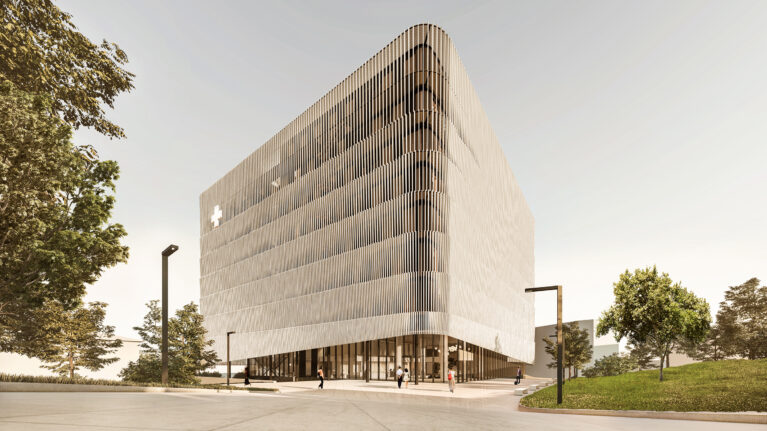 The hospital is conceived as a compact building, a high-performance, technological and efficient structure resulting from a rational internal organisation.
This complex artefact is located in a precious natural environment, a wooded urban park on a slope linked to the old university hospital complex.
The architectural proposal consists of freeing up the plot to form a public square from which to appreciate the vegetation and providing the building with additional green areas at different levels as a continuation of the forest.