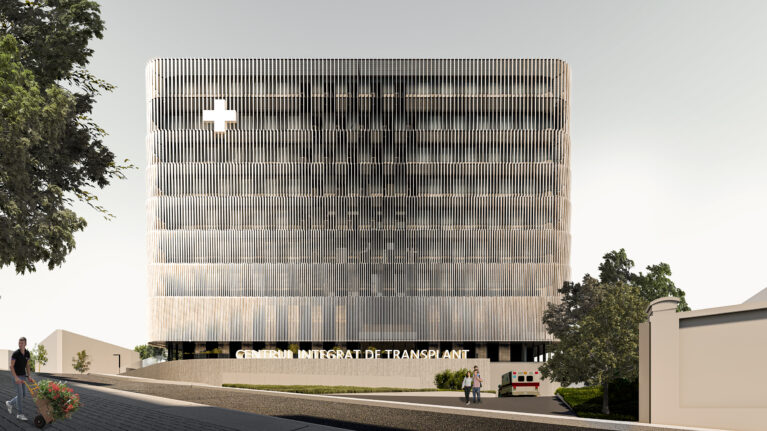 Functionality and flexibility are essential in a healthcare building. A changeable floor plan layout based on a grid needs a modular elevation that allows fee openings keeping a consistent external appearance.
The double skin proposed for the comprehensive transplant centre not only provides homogeneous aesthetics to the building but also works as a layer of protection and system to maintain and clean the facade and windows.
This low-tech system is made of vertical louvres arranged in a specific pattern. They get closer together at the bottom and more spaced out at the top, providing a smooth gradient that reveals the window pattern behind.