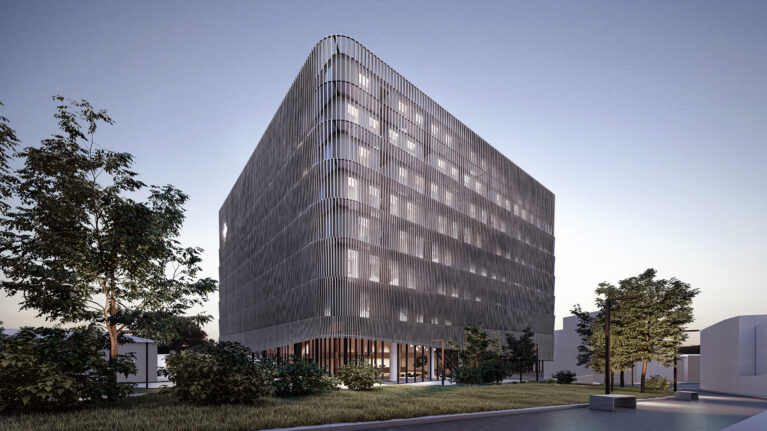 The building is a sober but permeable volume, a soft-edged box wrapped in attractive and suggestive skin.
The façade blends in with the abundant surrounding vegetation as if it were a large hut in the forest. The vertical slats of the façade increase in density at the bottom and open up as the building grows in height.
The transparency of the homogeneous envelope reveals the complexity of the interior, where the interior spaces are combined with large courtyards with vegetation.