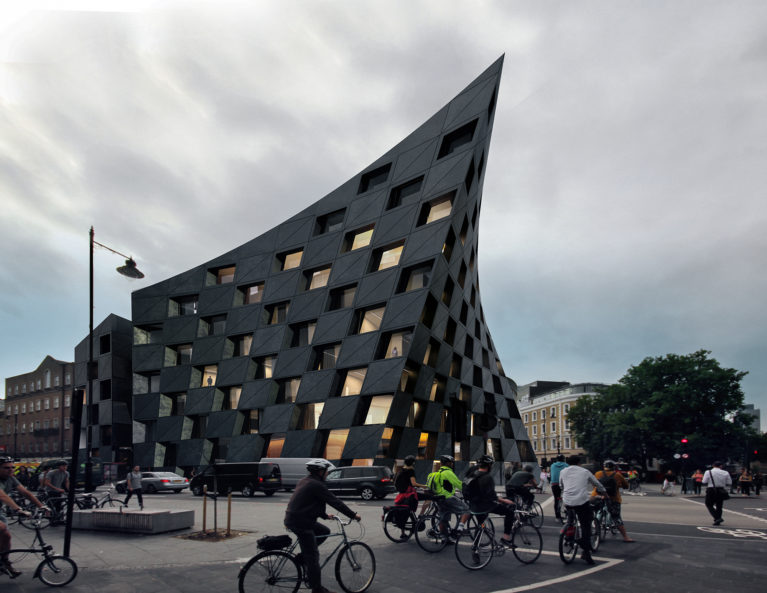 From the pedestrian street, the building appears to turn to make way for the flow of pedestrians and bicycles. The perception of this formal gesture is enhanced by the distortion of perspective.
The urban landscape of our cities is often made up of orthogonal façades, straight lines and the predominance of vertical planes. The design of this hotel uses a provocative resource by bending the edges of the building to give it a plastic appearance.
As we approach the building the usual perspective appears distorted, creating an optical illusion that brings dynamism and movement to the façade. The grid formed by the windows makes the distortion more intense, giving a dramatic, iconic and casual look to this urban resort.