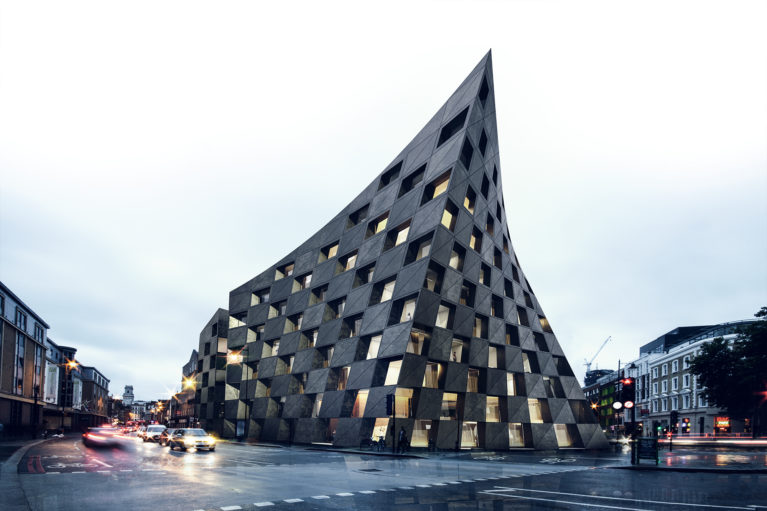 The form of the building has a symbolic character beyond its rotundity and provocative design. The volume is a metaphor for urban flows, for the reaction of architecture to the city's movement.
From an urban point of view, the building's growth in height and the setback at the lower level to form a square justify the shape of the building. The plasticity of the façade is achieved thanks to a parametric design that can be easily prefabricated.
The building represents an evolution of current construction systems, which allow buildings to look more futuristic under the same urban and architectural criteria.