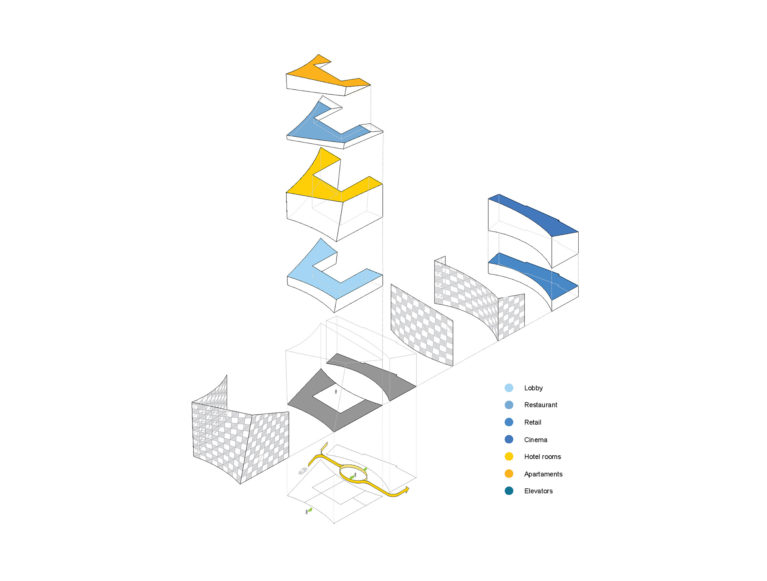 The spatial distribution diagram shows the different levels and uses of the building. There are two blocks with diverse functions enclosed by a skin that unifies and visually connects all the parts of the commercial complex.
The building is organised in a very functional way, the hotel is located in the most exposed corner of the plot so that the rooms enjoy the best views. The commercial area, on the other hand, is located at the back of the plot, as the cinemas do not need natural light.
The ground floor is where most of the public and commercial uses of the complex can be found, such as the restaurant, the cafeteria and the hotel reception. There are also some retail units facing the courtyard, exposed to an intense pedestrian traffic.