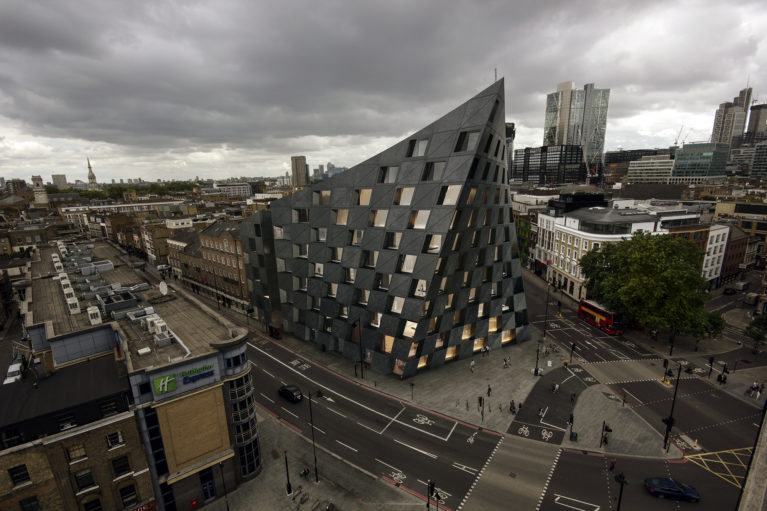 The image of the hotel not only stands out in the urban environment when seen from the streets, but its profile is also easily recognisable in the city skyline.
The intense traffic surrounding the plot justifies the formal gesture of the building, which defines a pedestrian plaza in the triangle formed by the intersection between the streets.
The simplicity of the façade design, consisting of a chequered pattern of black concrete and glass, offers a warm, almost domestic image of the interior.