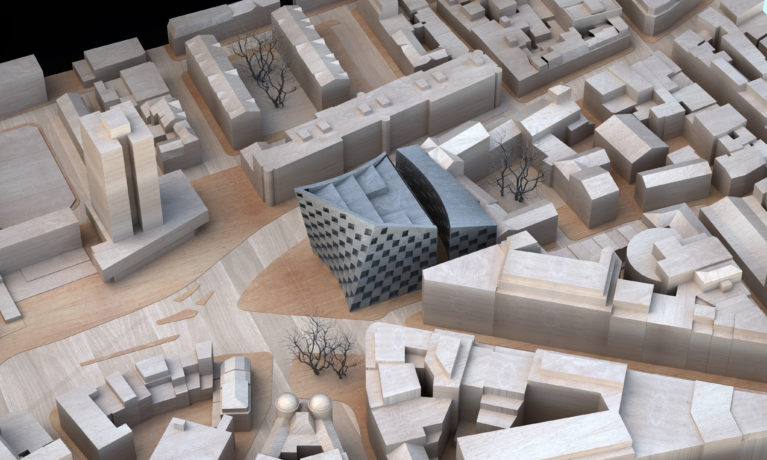 The wooden physical model of the building in its context shows the morphological contrast between the hotel with the existing urban fabric.
The Shoreditch district where the building is located is made up of a wide variety of building types and it's characterised by the irregular layout of the streets.
In the face of the typological diversity of the urban framework, the building is presented as a landmark, an easily recognisable element that qualifies the place and constitutes a reference point of the crossroad.