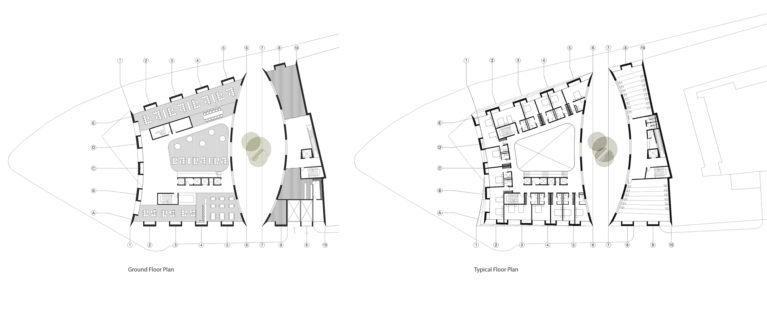 The ground floor of the building articulates the hotel entrance and the access to the shopping centre through a large oval courtyard, which also serves as a dropoff area for visitors.
Inside, the ground floor of the hotel also has a central space, in the form of a covered atrium, around which the rooms are distributed.
This configuration means that all the hotel rooms overlook the street and can be accessed through the corridors surrounding the atrium.