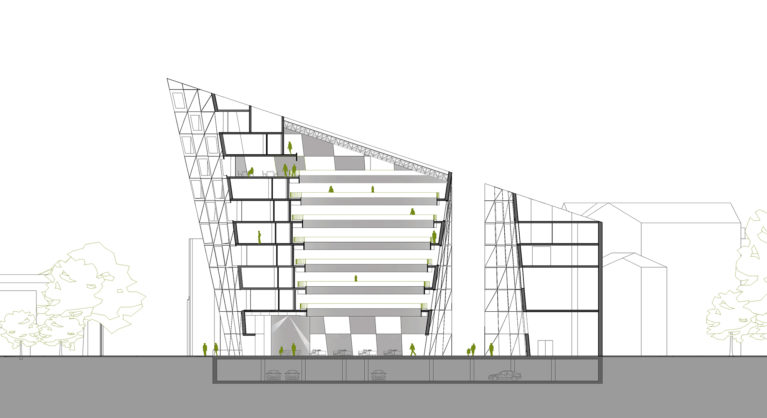 The rising silhouette of the building encloses a truncated cone-shaped atrium covered by a skylight. This space allows natural light to reach the hotel's entrance hall at ground floor level, where the cafeteria and restaurant are located.
Between the hotel and the shopping centre, there is an oval-shaped courtyard which is visible in the longitudinal section of the building. This semi-public space widens at the base to make room for the visitors' drop-off and closes off at the top to complete the volume of the scheme.
On the roof of the building, there is a terrace for the guests, strategically hidden from the street, so they can enjoy it with privacy.