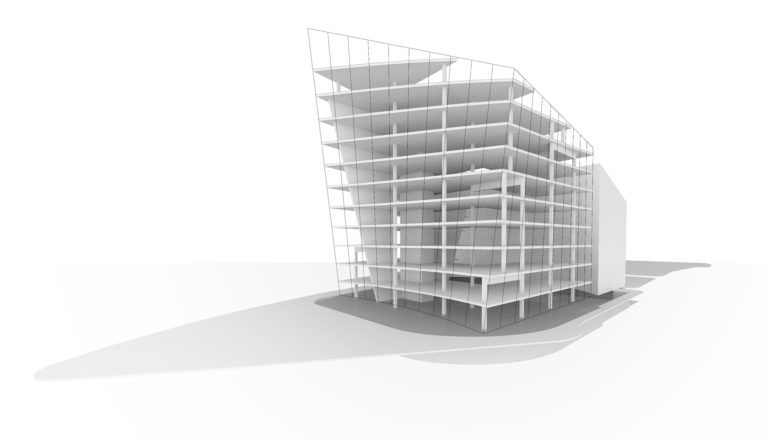 The structure of the building consists of reinforced concrete columns and slabs. Despite the dynamic appearance of the façade, which curves to form a cantilever, the structure follows a conventional orthogonal system.
A reinforced concrete load-bearing wall serves as the main structure of the cantilever, while the other floors are supported by a framework of beams and columns.
To fit the structure with the interior layout of the building, the columns are sometimes transferred between levels to form a grid that works with the car park located in the basement.