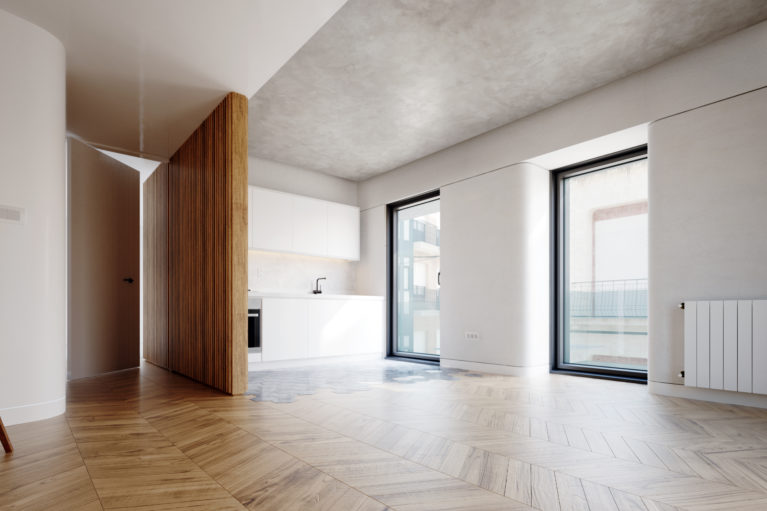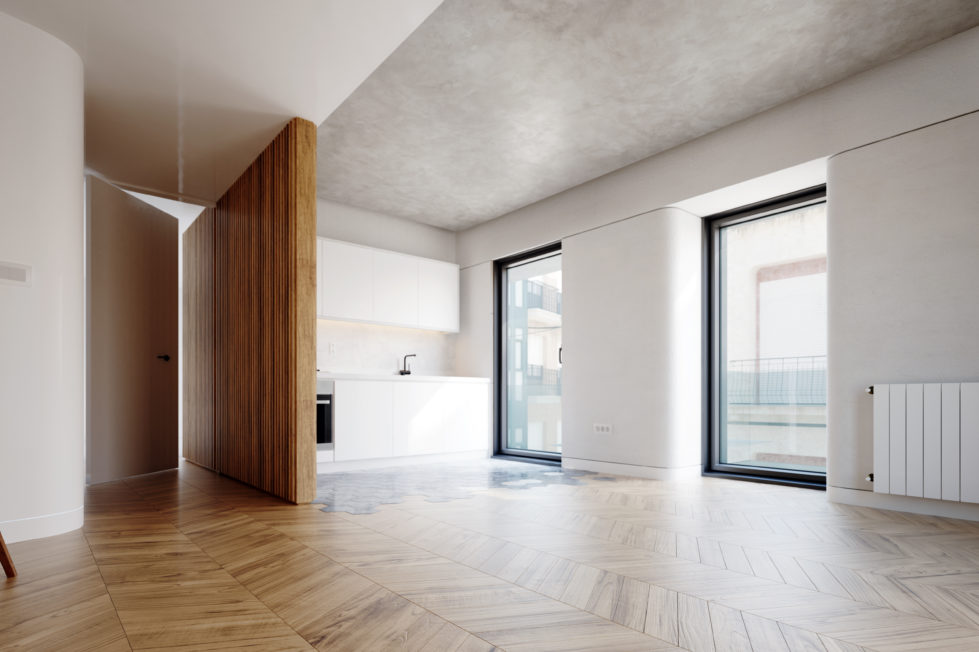 The interiors reflect the minimalistic sense of the design used in the building. The emphasis on the materials is achieved through the simplest of gestures while demarcation spaces lie within. The floor to ceiling glass panels allows for plenty of natural light into the building, illuminating the reliance of natural materials.
The use of herringbone wooden floors and limestone cladding creates a very balanced and warm aesthetic indoors while adding a sculptural expression that helps create a variety of spatial experiences for the residents.
The open floor plan allows light to travel in all the significant interior spaces while still maintaining an incredibly stark and simplistic appeal. The design perfectly defines the demands of modern living in a spacious, yet comfortable area while relying on natural materials and a game of soft and sharp geometrical structures.