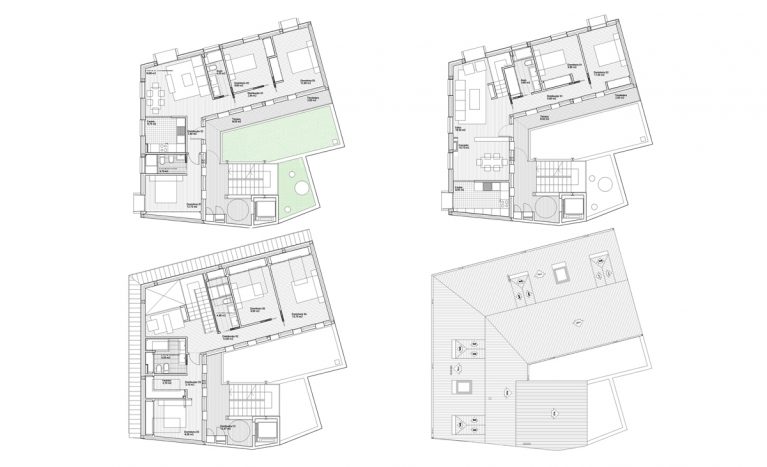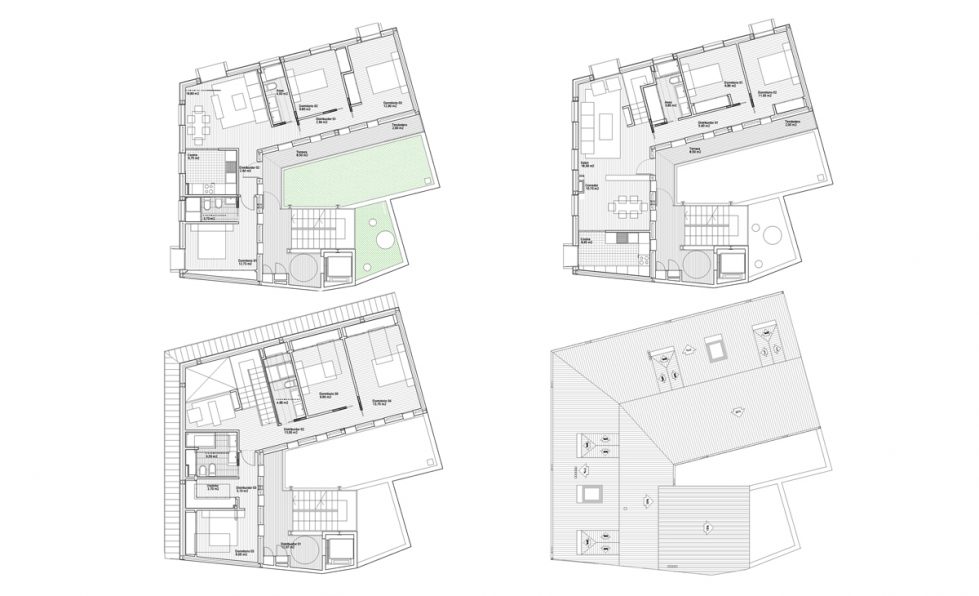 This diagram compares each of the floors of the building. The top floor is recessed and almost hidden from the street. While the main facade falls directly in line with the surrounding buildings, the top floor sharply differs as it takes on a more modernistic spread. This level completes a duplex apartment and offers a terrace with abundant vegetation.
The apartments are accessible through an internal courtyard with stairs and a lift. This arrangement creates a unique balance and also allows plenty of natural light to enter the structure from both sides.
The clarity of use is visible as the space planning plays with the facade elements on each floor, making every apartment unique. The spatial recognition is evident throughout the structure, bringing order into chaos and adding multiple constructive solutions together.