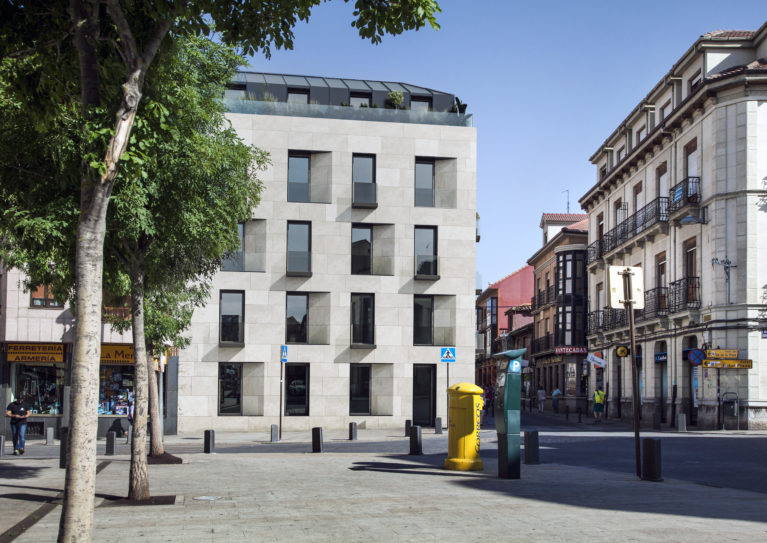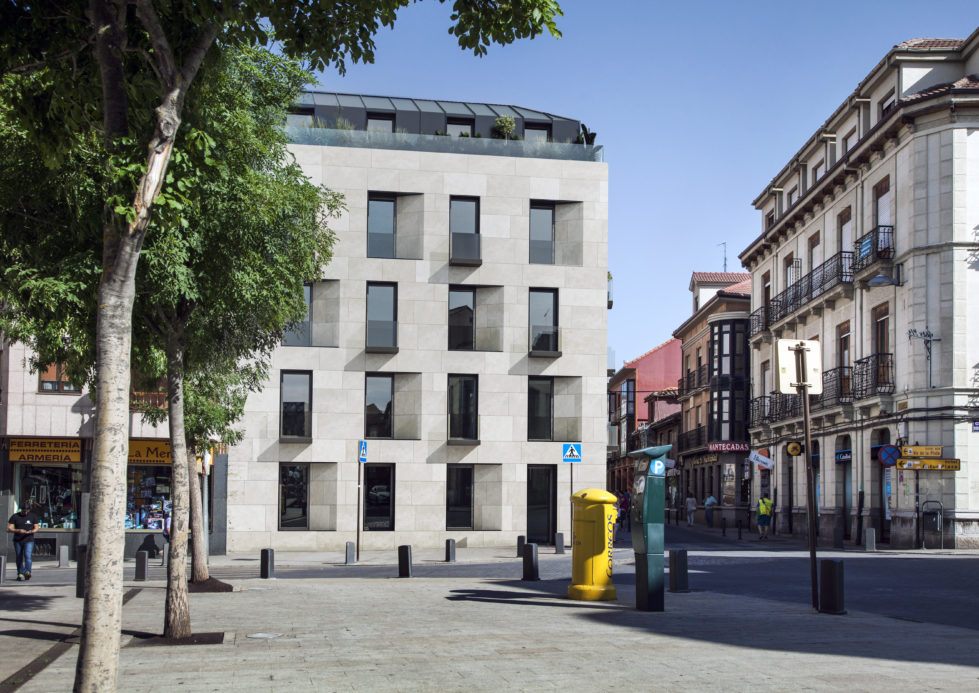 The immaculately designed structure overlooks the corner, with high windows and balconies made from glass and steel. The limestone cladding slots in neatly with other buildings around the block, acting almost as a complement.
The asymmetrical fenestration adds a playful touch to the exterior; creating the board for a perfect game of light and shadows.
The combination of limestone, glass, and metal combines to provide the best of three commonly used materials. The contrast created by the matte black balconies and the beige limestone tiles creates a checkerboard effect, which is in direct contrast to the uniform building structure across the street.
The juxtaposition of the building creates a balance between the shared elements and helps develop a unique and stylish visual dynamic of the entire structure.