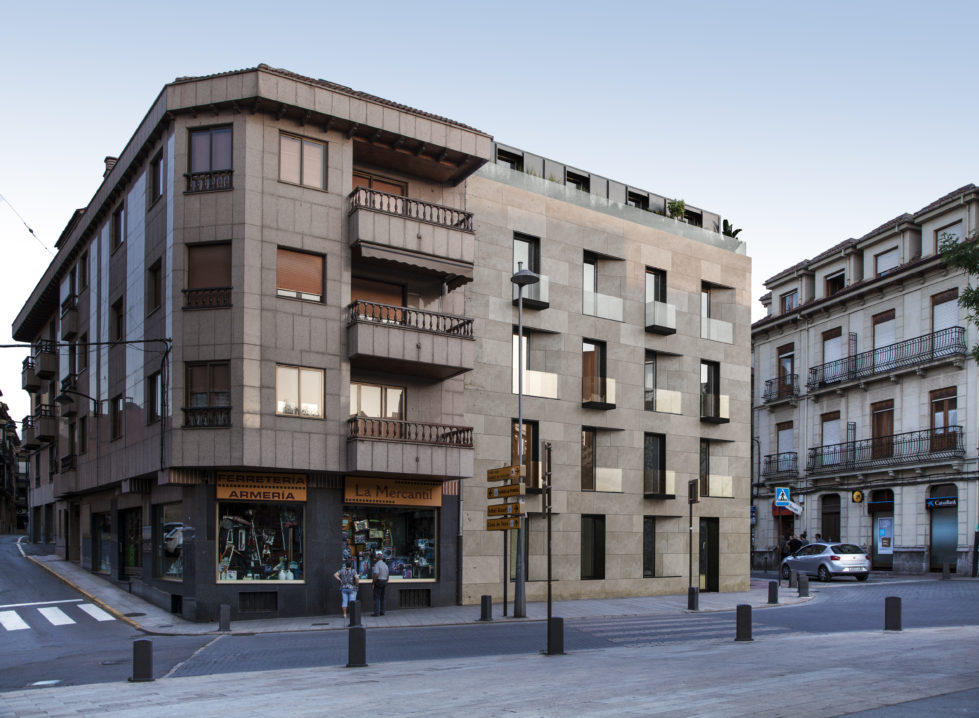 The main façade of the building climbs three floors high, with the top floor emerging as a recessed roof element. The combination of glass and subtle geometrical divisions of the windows and the balconies create a stunning dance of light and shadows on the façade.
The larger balconies feature a more traditional balustrade, which falls in sharp contrast with the laser-precision provided by the glass balconies. The elegant architecture brings together two completely different types of openings within a single structure.
Shop openings line the ground floor at one side, and the commercial section can be identified thanks to the use of darker coloured natural materials. This subtle gesture gives the building a two-tone finish but helps establish its identity on a block where every other building is blasé.