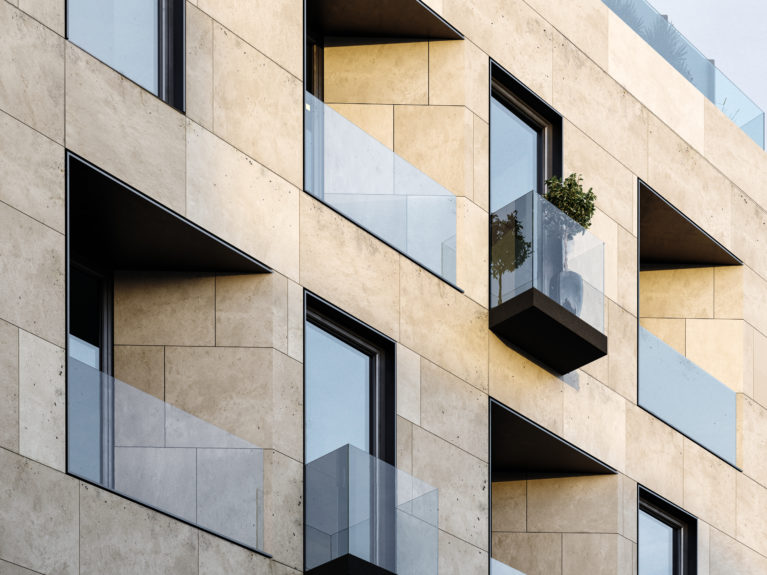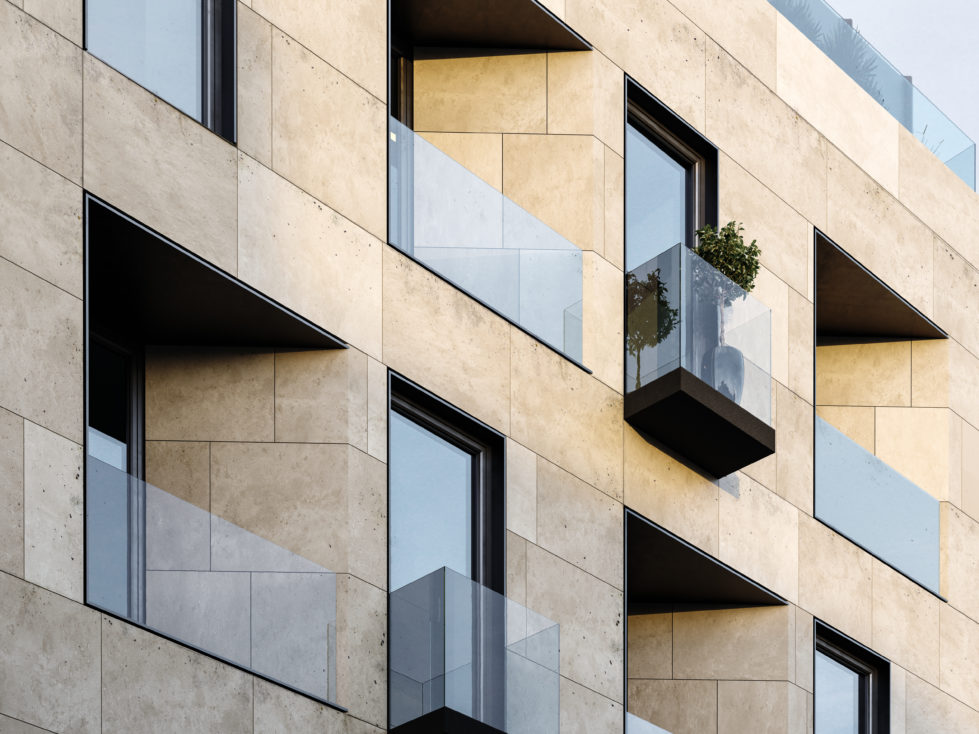 The facade of the building features carefully designed balconies that add a sculptural expression to its surroundings, while also creating a variety of spatial experiences for each of the residents. A dialogue is created between the additive and subtractive nature of these spaces.
These openings form a singular (almost rhythmic) pattern that wraps around the block. The balconies become sleek protuberances made from glass and steel. The tapered openings are cladded with black matte metal, while a limestone cladding enshrouds the main block.
The use of limestone as a cladding material resonates with the surrounding environment, allowing the viewer to see a different approach to design with the same material used by other buildings in the area.