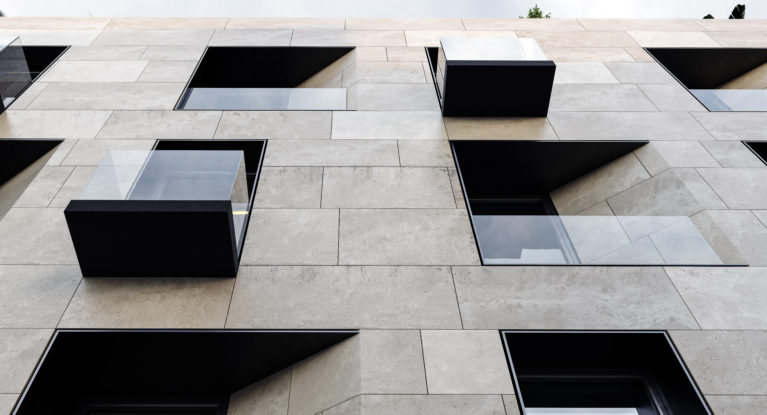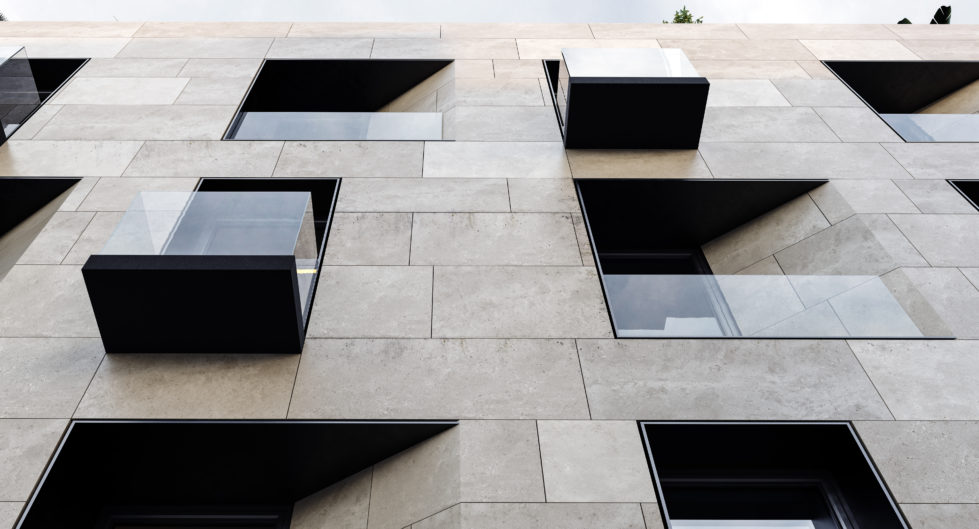 The unequal style of the balconies gives the building a unique exterior appearance. The articulation of the boundaries is done with extreme precision, and the protruding black metal differs sharply with the dull and grainy texture of the cladding.
The inconsistent style of the windows and the cladding makes the building almost rebellious with the neighbourly buildings.
The glass, metal and limestone composition creates a harmonious arrangement, bringing all the elements together on a superb canvas. The dissonance between this structure and others gives it an almost enigmatic presence.
The combination of all these elements serves as a catalyst and helps create a hybrid between a structure that is equal parts contemporary and minimalistic. The sharp glass outlines further highlight the geometric reliance of the architect's on the structure.