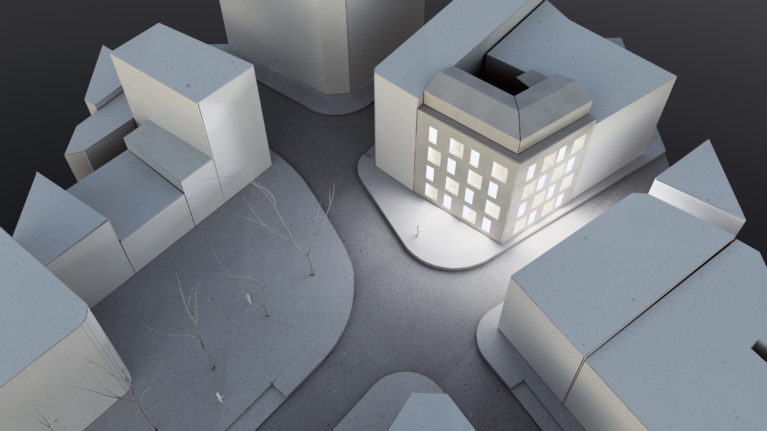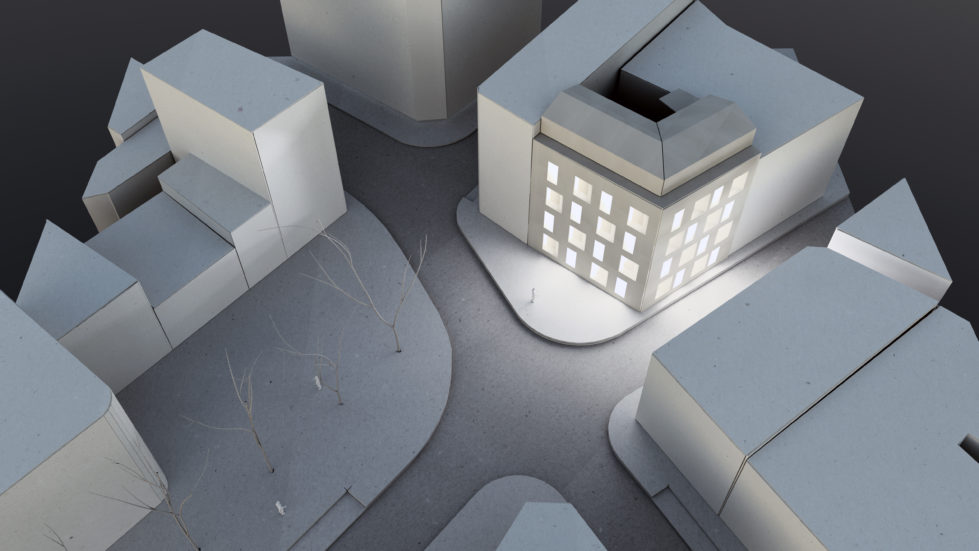 The building design is plugged into the context with exceptional care. The design not only acts as modern architectural precedence but also respects and complements the surrounding architecture. It respects the spatial and the cultural environment and adds a touch of minimalism and fine lines that greatly enhance the structure.
It seamlessly settles in the surrounding environment with the emboldened design of the façade, while the massing is punctuated with geometrical balconies that give the building a contemporary, iterative outlook.
The model itself is designed with precision and care to ensure that the building is represented accurately in contrast. The use of dark colour around the sides and shapes of other structures are accurately represented to create a sculptural expression and showcase the discourse between the building and other spaces.