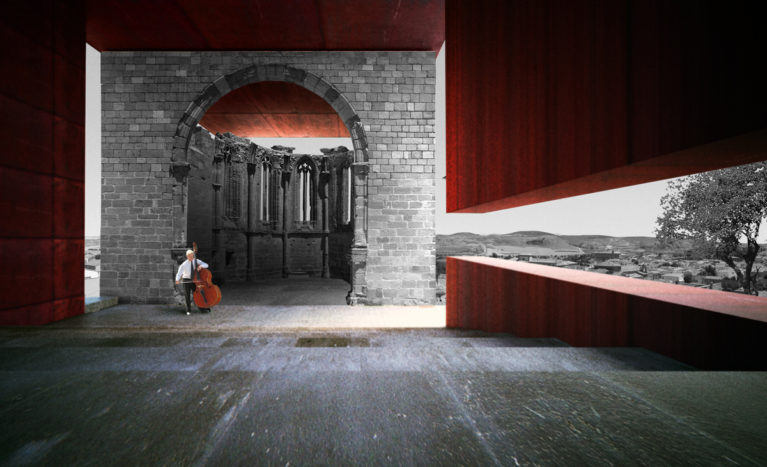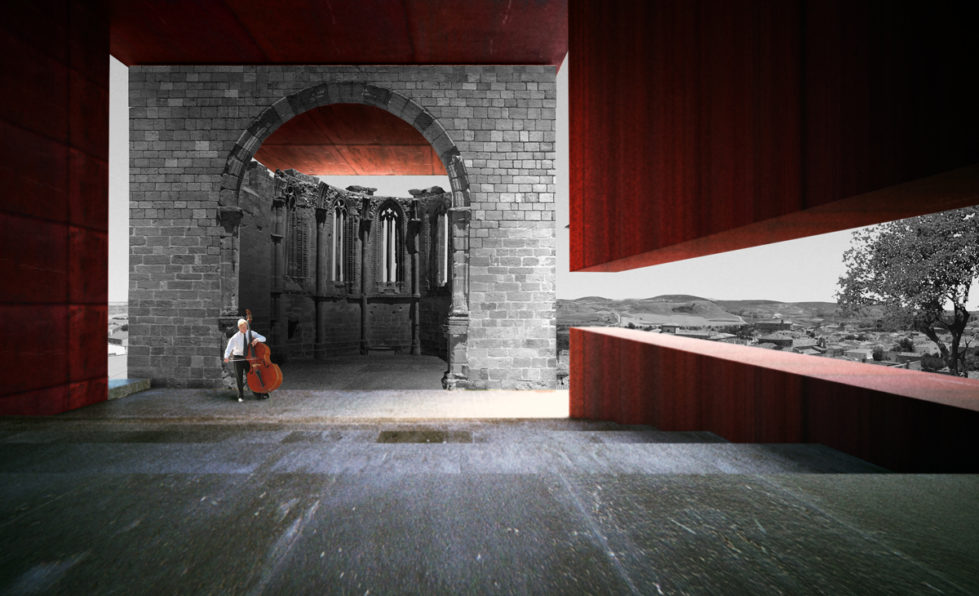 The contrast between materials and construction systems shows the difference between the new and the old. The design involves minimal intervention to ensure that the originality of the structure is not overpowered.
The roof is aligned with the arch of the presbytery, which is shown as the threshold between the new building and the ruin. A long window perfectly captures and frames the silhouettes of the mountains in the rear. Limestone on the grandstands further highlights the almost pure form of the original structure. The removal of this new intervention does not affect the remains of the old church in any way, allowing the design to fuse with the old structure in an almost immaterial manner.
The new roof covers the windows and the decoration of the apse to shelter against the weather, while different consolidation treatments serve to protect and consolidate the remains and prevent further damage to the original structure of the church.