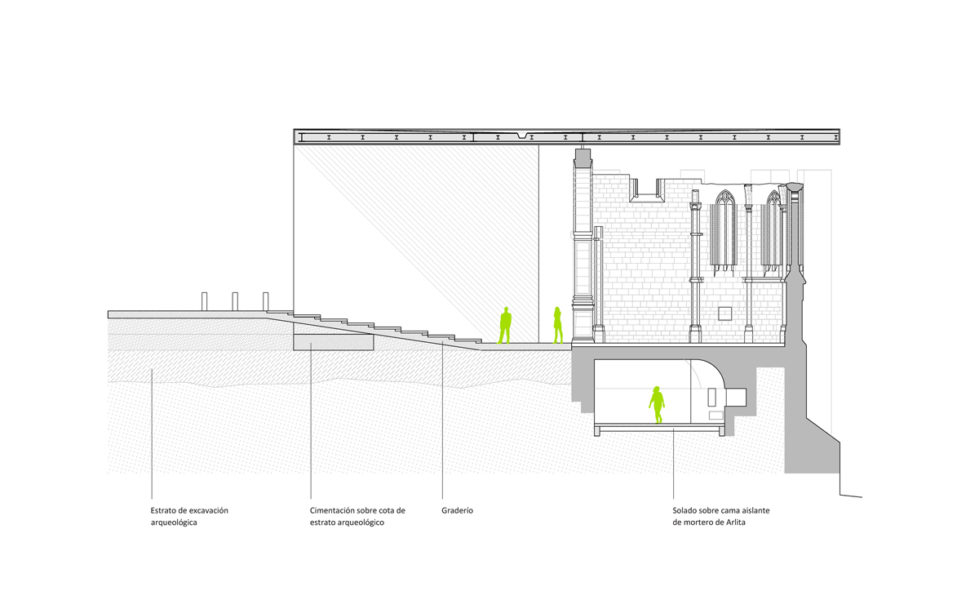 The lightweight steel structure puts no weight on the original building while providing much-needed protection against environmental elements. With this configuration, the arch of the presbytery opens towards a double-height space, and as if it were a proscenium, it creates a theatrical feel from the new concert hall.
The basement has been reinforced with a lightweight concrete slab installed on top of an arlite aggregate protective layer to further divide the weight of the stone walls. A new foundation has been laid atop the consolidated archaeological level to provide further support to the limestone grandstands.
The infusion of natural materials with steel is prominent, which serves to highlight the modernistic elements of the restoration work. The formal language of the intervention, however, combines perfectly with the ruin and helps to spatially reconstruct the volume of the original nave of the church.