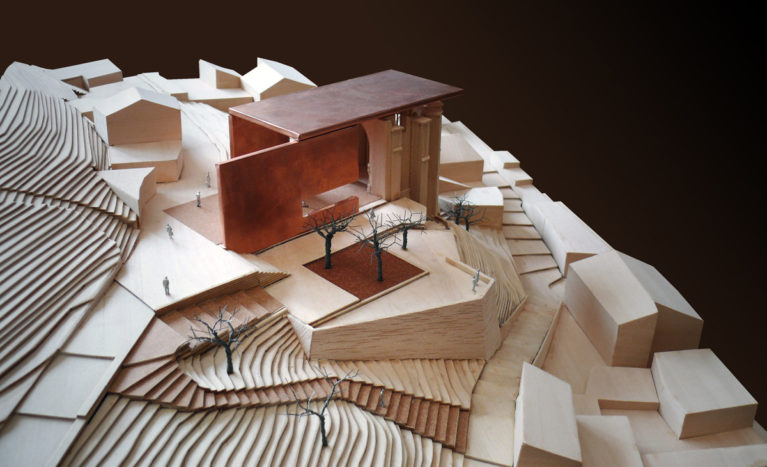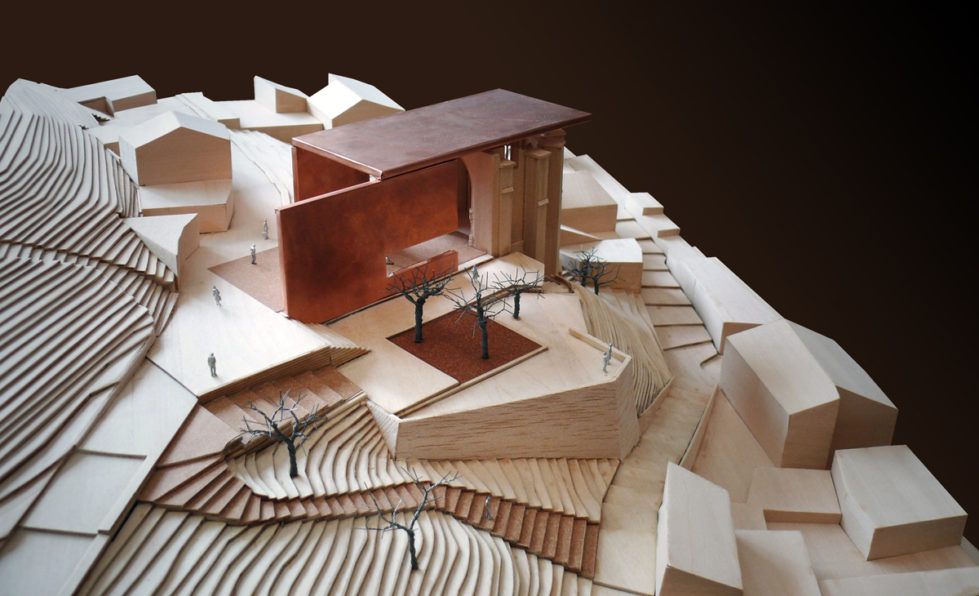 The original design of the church was heavily grounded on a platform, and the new design further encourages and highlights that. The restored retaining walls reinforce against the lateral pressure to allow a rise in the gradient in a silky smooth manner. The physical model, with its trimmed contour lines, makes it easy to understand the proposal.
The old nave of the church is present in the extended plan, while a new set of stairs has been added to connect the existing street level with that of the original church. The intervention creates a dramatic, almost theatrical juxtaposition between the minimalistic design of the new structure and the remains of the monument.
The new structure is conceived as an open building, where light can enter through the long opening on the side, while the weathering steel structure protects against further damage to the original building. A new pedestrian walkway has been adopted to the natural slope to provide easy access, introducing a dynamic language in contrast to the rigidity of the steel structure.