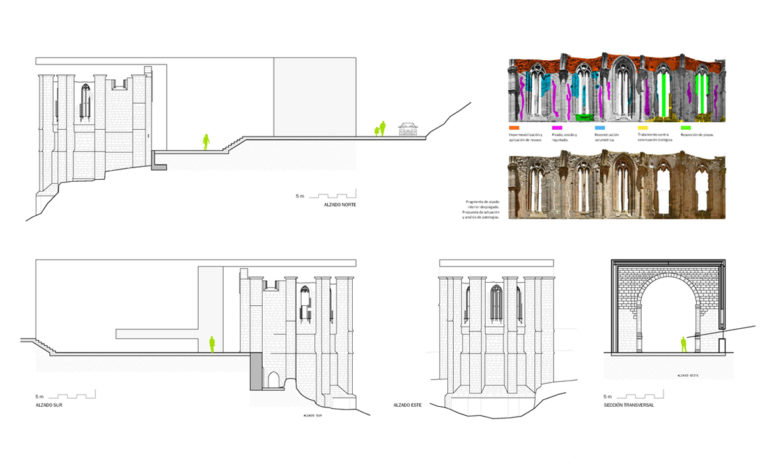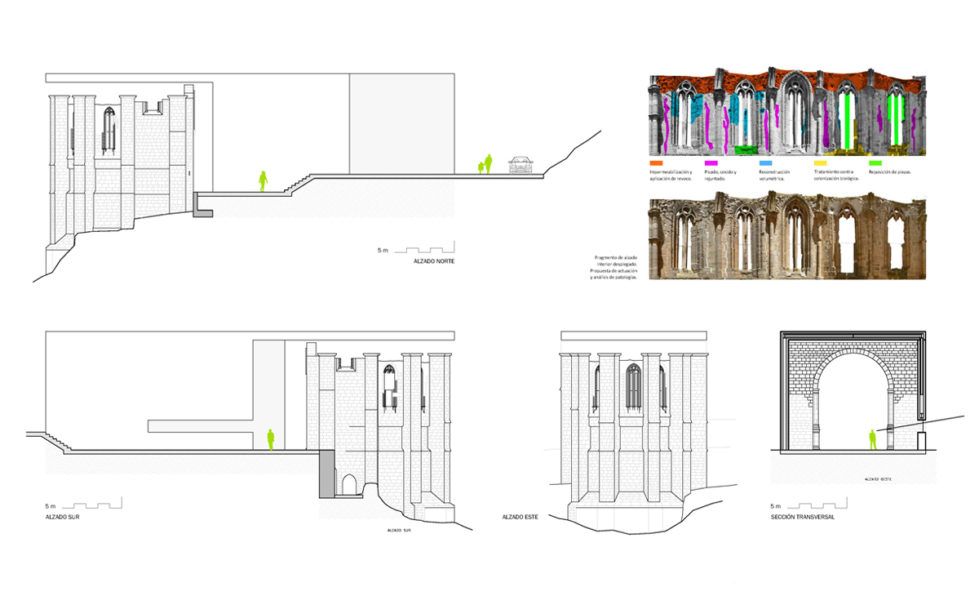 The elevations are designed to highlight the sheer size of the olden structure, while a new protective enclosure has been added in with a contemporary interface to allow for a sharp juxtaposition between the elaborate work done on the original structure and the new elements that have been introduced with the restoration.
The restoration work on the radiating chapels is primarily done with the intent to maintain the originality of the space. Different restoration treatments have been used to consolidate the original design elements while protecting against further damage. The design elements have been cleaned and reconstructed, while the structure has been reinforced to offer additional protection.
The redesigns serve to highlight the grand appearance of the church further while protecting the original stonework and the natural materials from decay, reclaiming the lost space of the nave, and providing unfiltered views of the beautiful mountainside.