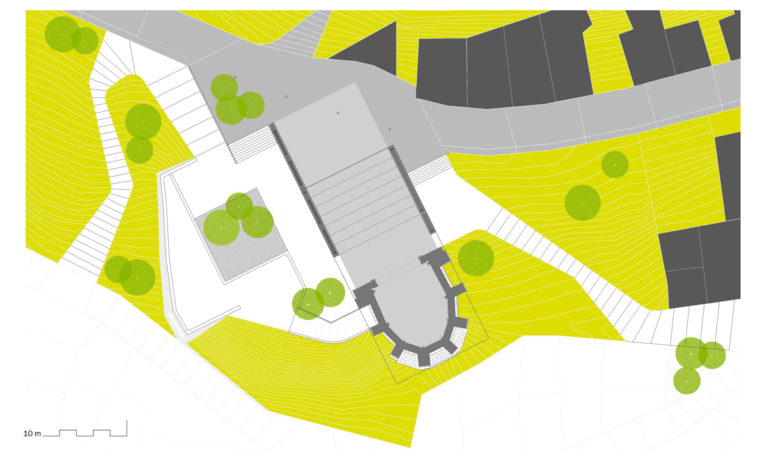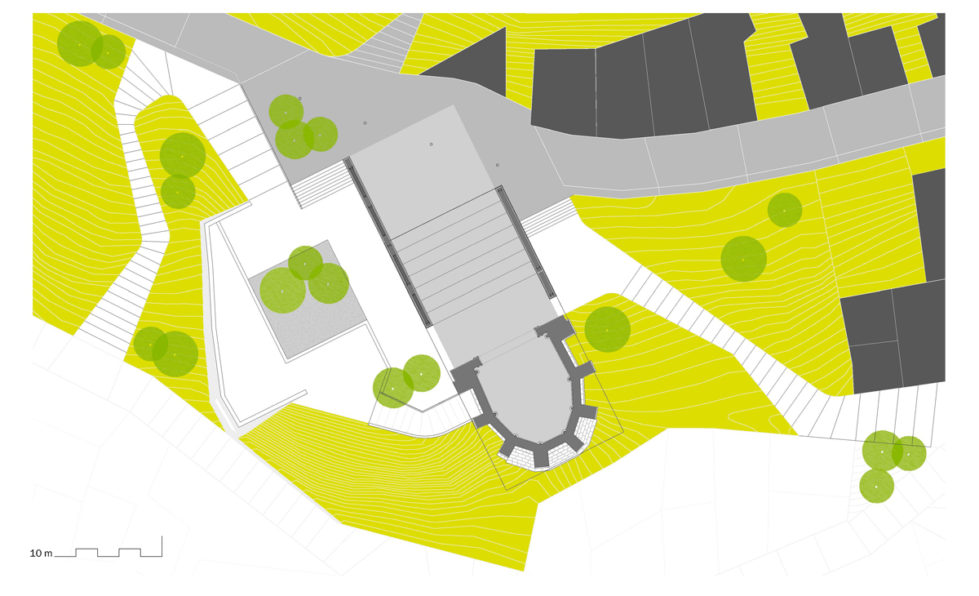 The intervention includes the treatment of the landscape around the church, to provide new access roads to access the monument.
The upper access road, built after the church was demolished, occupies part of the original floor. There are different platforms connected with stairs to provide access for both pedestrians and vehicles while showing the footprint of the original building. A new landscape element next to the church, in the form of a small square garden, resembles a cloister.
The design of pedestrian walkways up the hill contrasts with the rigidity of the steel structure. They adapt to the slope of the terrain with a dynamic design based on curves and non-parallel lines.