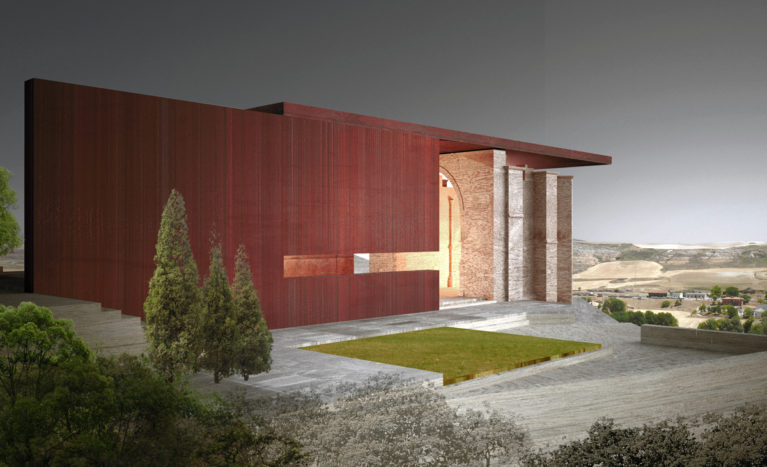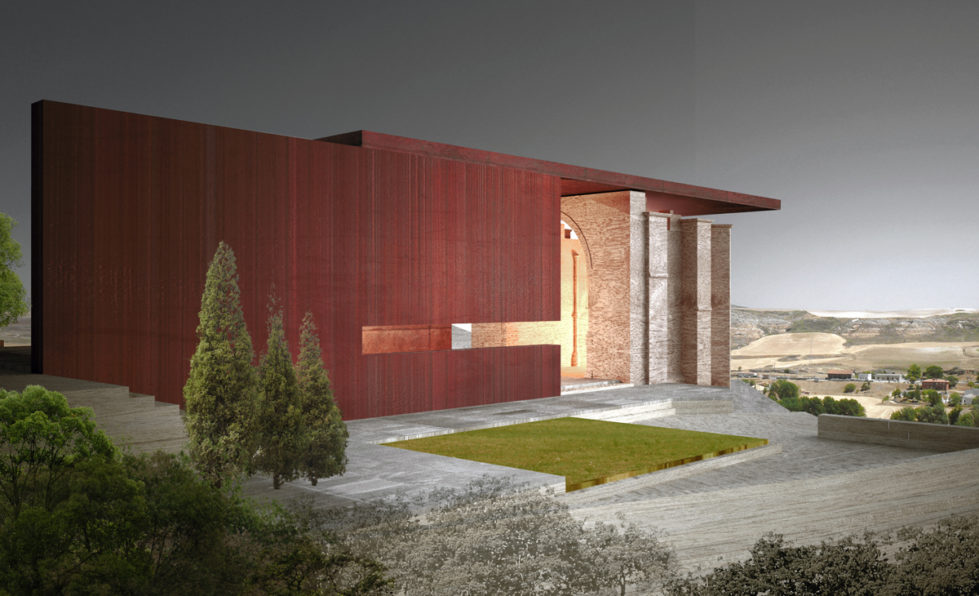 A dance between the olden elements and the new architectural innovations is prominent right at the entrance of the Atienza Music Hall. The original design was created to provide spacious, unfiltered views of the valley, and the new design further enhances that concept.
The Corten steel structure adds significant reinforcement to the existing structure without adding any weight to the original remains. The use of lightweight steel adds a touch of modernity to the design, without so much as touching them. The remains of the old church are sheltered by the steel structure, which is neatly cantilevered to prevent any weight addition.
A long opening in the steel structure provides the perfect setting to capture those breathtaking valley vistas, while the minimal landscape design poses no hindrance. The retaining walls further enhance the grandiosity of the music hall, coming into view at a parallel angle to the structure.