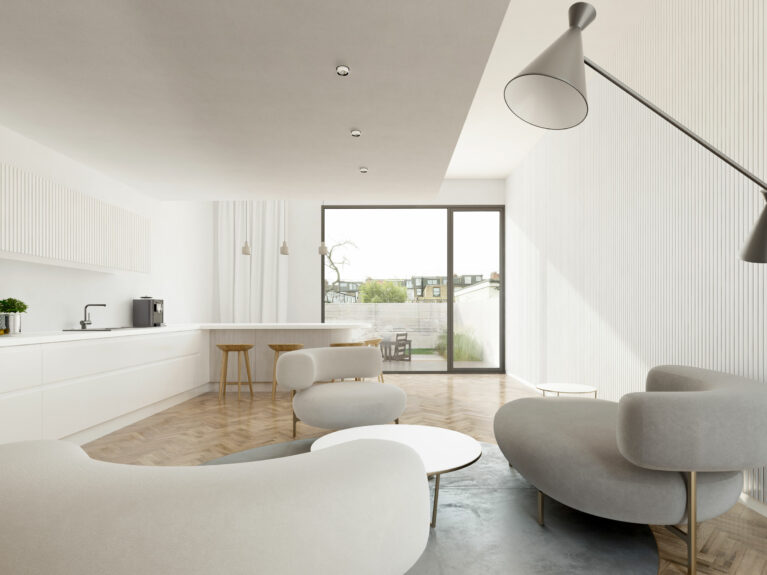 The difference in ceiling height of the Allison house allows natural light to flood the living room through the big window. The lounge is located on the opposite corner, overlooking the inner courtyard and the rear garden.
The interior design is based on a soft palette of bright, neutral colours combined with oak flooring. To enclose the area occupied by the iconic Ela sofas, the flooring features a circular polished concrete insert bordered by a brass ring.
The soft shapes of the sofas by Dutch designer Piet Boon bring a natural, organic look to the arrangement. Their rounded shapes -like large stones-, and the artisanal brass legs contrast with the linear textures of the background walls, covered with white slatted panels.