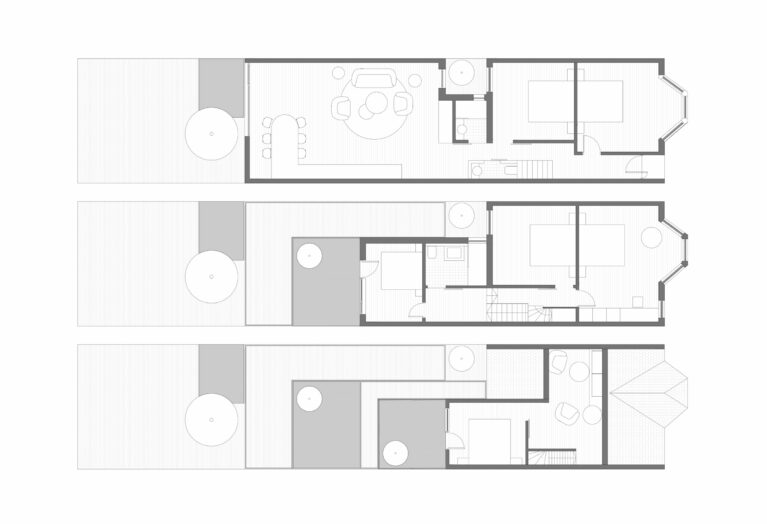 The house is distributed over three levels, after the loft conversion under the roof. The living room, kitchen and two bedrooms are located on the ground floor while four additional bedrooms are located on the upper floors.
This two-hundred-square-meters house has increased its useful area because of the ground floor extension and the conversion of the upper floors. The spatial planning optimises not only the floor plan of the building but also the section, introducing new levels, terraces and a new bedroom under the original gable roof.
There is a new small courtyard in the central part of the house, next to the party wall, that provides natural light and ventilation for the living room, bedrooms and bathroom.
The result of this comprehensive renovation of the house is a functional layout that increases the area on each level from top to bottom, as well as the value of the property.