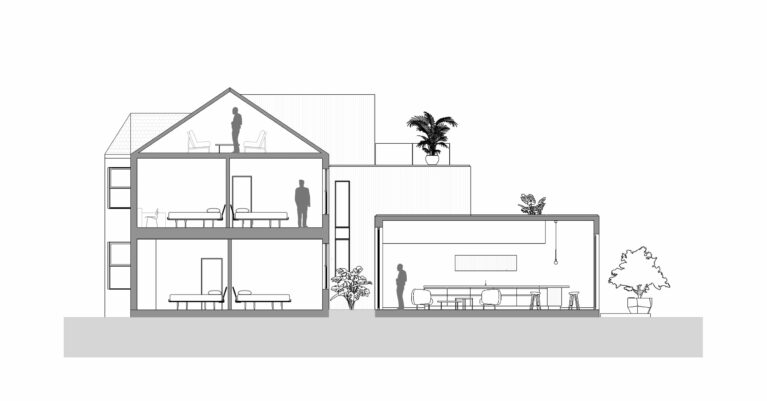 The house has three levels, with each floor decreasing in size from bottom to top. The result is a stepped building that slopes down to the rear garden.
The first level features the kitchen extension, which increases the ground floor to the middle of the inner garden. The second level is partially extended, without taking the full width of the plot. The last level corresponds to the roof of the original house. While the loft as seen from the street remains unchanged, the back is extended to accommodate a new bedroom.
Each of the floors uses the roof of the lower level as a terrace. The courtyard separates the original building from the extension and provides natural light and ventilation.