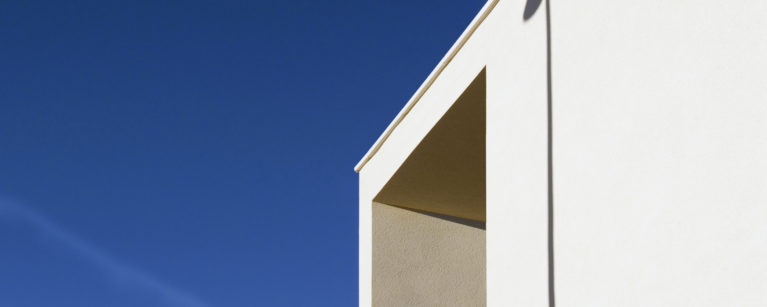 The building's roof is not just a dispensable component in construction. It is a distinctive element with a rich history of typology.
Flat roofs can be traced throughout the history of architecture even centuries back. Arid regions like the Middle East mainly built flat roofs as insulation from heat. Concrete or masonry was also used since timber is scarce. To divert snow or rainfall in cold climates, pitched or sloped roofs were used extensively. This typology lasted until the Renaissance where flat roofs started to increase traction in Europe.
Despite its sporadic spread, the Modern Movement is the most distinctive era where flat roofs gained recognition. In Germany pre-WWII, some even say that the shape of the roof signified political inclination -modernists leaned onto the flat roofs, while conservatives chose pitched roofs-.
The leading proponents of International Style included influential architects like Walter Gropius, Le Corbusier and Ludwig Mies van der Rohe. The emergence of this new architectural style in the 1920s called for cubist and functionalist architecture devoid of ornamentation.
Modernist architects, in response to the booming Industrial Age, advocated this style to lay the groundwork for significant change. Mass production methods called for machine-manufactured materials like steel, glass and concrete. Flat roofs then became widespread and were considered a cornerstone of Modern Movement.
Currently, contemporary designers use flat roofs mainly for architectural considerations. Simplified typologies can now be produced through the vast array of technologies and new materials available. Flat roofs can now be built under any weather and climate conditions without any compromise on the building's functionality.
Aside from the free-flowing interior layout below, flat roofs can be built as terraces or green roofs to create spaces above. The roof terrace can be achieved through concrete or framed construction. Since concrete is porous, flat roofs are waterproofed and equipped with weep holes to drain the water.
Conversely, framed construction can achieve waterproofing through heat-welded sheet membrane. A liquid-applied layer can also be placed beneath the insulation like the case of an inverted roof. Green roofs that allow vegetation above can make use of EPDM waterproofing membrane.
Another humanistic advantage of the usage of flat roofs is cost reduction. Flat roofs do not require decorative coverings like shingles. With a shelf life of 30 years, flat roofs are durable and can withstand extreme wind loads.
Flat roofs, although simplistic and minimal, exude an aura of elegance and beauty. One of Le Corbusier's Five Points of Architecture included the flat roof itself in the iconic Villa Savoye. Flat roofs resemble purity and horizontality. There is nothing that produces a more contemporary aesthetic than the flat roof itself.
Flat roofs have gone a long way since their problematic, leak-prone versions in the early days. We take advantage of the fact that we are equipped with innovative roofing solutions, but we are not restricted to conventionality.