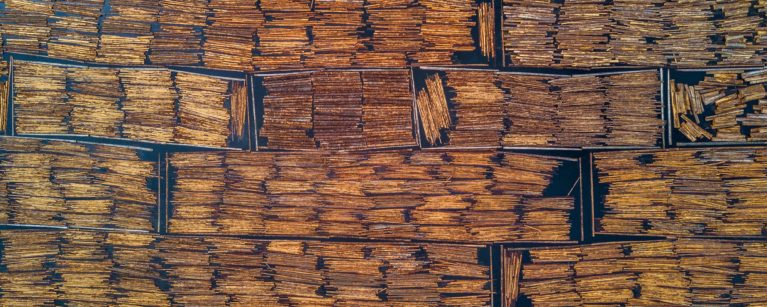 As architects, we have a social responsibility to promote environmental equality. To fight climate change, we need to cut back on energy consumption costs for buildings. We start by designing for sustainability.
Innovation is at our core. Our creative design input is matched with curiosity on the latest trends in sustainable architecture. We are always exploring viable strategies to incorporate natural and locally-sourced materials into our design.
HempCrete
HempCrete is an innovative concrete material made from the hemp plant. The hemp's woody inner fibres bond with lime and create lightweight concrete blocks. In effect, this energy-efficient material reduces the resources needed for handling and transportation. The fireproof HempCrete also repels vermin and can be used as a cavity wall insulation. The hemp itself grows fast and is renewable, making it a green construction material.
Straw Bales
Though straw bales originated from the primitive era, currently they are being used as a sustainable substitute for modern construction methods. Straw bales are readily available and abundant which make them a low-cost affordable option. This material can be bonded to stucco and plaster walls to create a high-fire retardant composite. If finished with clay on both sides, it can provide a 90-minute fire separation. Its high thermal rate of R1.5/25mm renders it as a high-insulating material for both hot and cold climate. Straw bales weigh an average of 32 kg and can be recycled at the end of their life with low-environmental impact.
Mycelium
Biodegradable materials are a source of innovation for eco-friendly building products. Mycelium is a bacteria found in rotting organisms like mushroom, fungi and tree trunks. It is moulded according to the desired shape, cured in a hot oven and then air-dried in a couple of days. It can also combine with natural composites such as straws. Most wall insulations are non-biodegradable and worse, poisonous like asbestos. This futuristic and biodegradable wall insulator proves to be very useful in adaptive reuse projects.
Bamboo
Bamboo is a LEED-certified green building material. It lessens the carbon footprint by absorbing greenhouse gases and providing 35% more oxygen. The tensile strength of bamboo can be used as an alternative to conventional framing systems and reinforced concrete construction. Often sourced locally, bamboo prevents erosion and can be used to build disaster-resilient communities. Bamboo can also be recycled and reclaimed from old construction projects. This fast-growing, renewable resource is biodegradable and dissolves readily over time in landfills as opposed to plastics.
Recycled Steel
Steel is one of the world's most recyclable materials. Scrap metals from the remains of construction projects are segregated and collected to be reused. Once they are processed, recycled steel is melted, purified, solidified and transported for use. Then, the metal recycling process cycle resumes all over again. This infinite process of steel recycling reduces energy consumption by 55% and lowers environmental and production costs. Its unaltered material qualities of strength and durability make it very appealing for unique structural systems and parametric designs.
The environmental impact of the building materials contributes most of the world's carbon footprint. We start taking action in preserving our natural resources by using eco-friendly materials which carry lesser embodied carbon production.
Sustainability is efficiency. As architects, we are conscious of doing more with less.