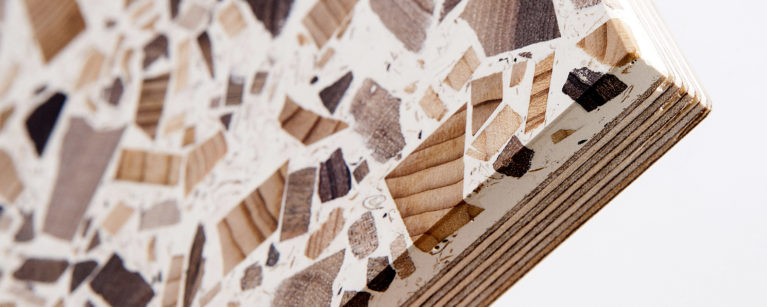 Advanced technologies in materials engineering continuously pave the way for the manufacturing of synthetic materials. Building typologies which once exhibited natural and organic surface materials are now replaced with composites, plastics and resins.
However, specifications on the form, particularly on the façade itself, channel directly into its users the perception, character and function of the building. Engineered and artificial materials exude an aura of imitation and counterfeit aesthetic as opposed to the quality attributes of natural materials.
We strongly advocate the use of authentic materials in articulating the building's function and form when possible. The key to global sustainability lies in three pillars – environment, social and economic. Moreover, in the Architecture, Engineering and Construction (AEC) industry, such high-tech advances are utilised and implemented to reduce the global carbon footprint in its environmental aspect.
While seemingly cost-effective at first glance since two hybrid elements are bound to create a third superior and lightweight one, composites stack up on labour, raw material and machine costs since processing techniques and lay-up methods on fibre (reinforcement) and resin (matrix) vary on a job-to-job basis.
For example, through the use of a machine, wood laminates are manufactured by compressing and curing three layers of heat. The bottom layer, composed of brown or kraft paper impregnated with phenolic thermosetting resin, is crafted with a decorative second layer and topped off with a clear melamine resin. This system creates a stronger material with new properties beyond the look of the finish surface. Wood veneers, on the contrary, are usually thinner than 3 mm in measurement, bonded to core panels and substrates such as particle board or medium-density fibreboard and phenolic backer by an aliphatic glue resin. The purpose of this technique is creating an imitation, although thin strips of wood veneer also serve as edge banding for exposed ends.
The same principle applies to many other composites such us plasters, concrete, sandwich panels, ceramics, etc.
As we weigh the pros and cons of natural and synthetic materials, the cost of the latter per se is not correlative of its better functional, aesthetic and structural value. Simple and austere elements from nature which are exclusive of unnecessary machine and labour costs can be transformed into a combination of alluring, sincere and luxurious design if utilised extensively in their organic properties, attributes and compositions.
Instead of using fabricated building materials, we firmly believe that specifying honest and authentic finishes will lead to a greener and sustainable environment. We prefer to analyse, inspect and explore all the possibilities provided by the new compositions and properties of organic materials. We enhance and articulate selectively recycled and biodegradable elements by incorporating them into a natural setting.
The integration of locally-sourced and environmental-friendly building products into our buildings' form add up to the richness, strength and sustainability of a high-quality architecture which can never be achieved by imitations.