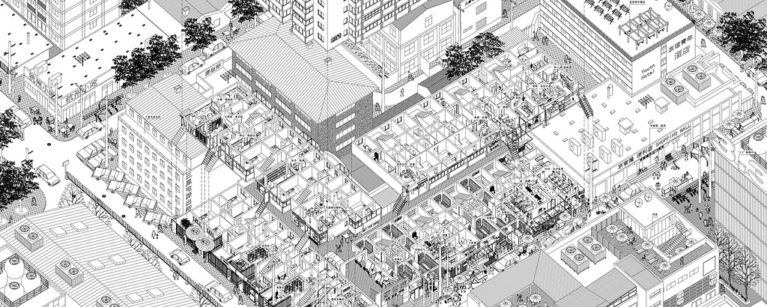 Cityscapes are the result of the architectural and urbanistic developments of previous times. With their virtues and flaws, they're a permanent part of each city's history. Destruction and construction lead to an ever-existent urban diversity. And each time this fact has been ignored, the city and its inhabitants have suffered the consequences.
Cities evolve and adapt to the demands of modern life through the renovation and transformation of urban spaces, being also vital to built new buildings that reflect the essence of today's society. The challenge remains the same as it was decades ago: how to develop and move forward with a contemporary architecture without forgetting our history and urban heritage.
Preservation vs Innovation
When it comes to the renovation of the urban fabric, some parts of the city tend to remain as an 'untouched' territory, due to their historical value. While the adaptation of spaces and innovation are necessary, the protection of the existing requires conservationist policies. The nature of this regulatory framework is not easy to adjust so that it does not affect urban diversity.
While the preservation of the historical values of a city is something that must be promoted, an exclusionary policy can result in long-term adverse effects, threatening the continuity of the natural dynamic that keeps an urban centre alive. The controversy of this constant debate between homogeneity and diversity lies in the complexity and number of subtle variables that can define a particular conservationist policy.
We promote the creation of modern and contemporary buildings without ignoring or disrespecting the city's historical values. This contributes to the natural evolution of the urban fabric and the simultaneous satisfaction of the current urban needs. The balance has consequences that are directly related to the creation of value, and ultimately, to an economic outcome that guarantees the dynamics of the urban evolution. A diverse city is attractive and always concentrates activity that translates into a sustainable economy.
This approach is even more plausible when we support our practice and process on the opportunities provided by technological resources.
New materials and design methods allow us to shorten the gap between innovation and preservation. The real-time analysis of data and urban parameters facilitate simulations that generate a wide variety of options to understand the scope and transcendence of an architectural proposal better. Multidisciplinary work is essential to provide new knowledge and develop original buildings that create value without ignoring the existing architecture.
We are living a time of tremendous and constant changes. And we well know that no cityscape can change as fast as technologies, markets and trends. Our philosophy is to remain faithful to those principles of diversity that have shaped great and unique urban centres that stay alive thanks to the constant interaction the people living there.