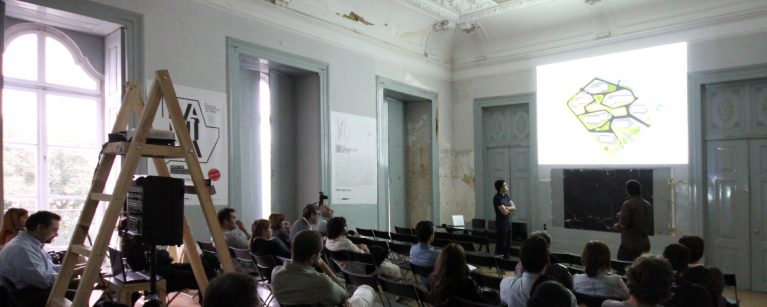 Last October AQSO presented the short documentary '3x3 projects in contexts' at the Lisbon Architecture Triennial. The event was complemented with a lecture where the latest works done at the office were presented.
Luis Aguirre and Sergio Blanco spoke not only about the schemes featured in the movie -housing projects in Guangyuan and Casablanca and a commercial complex in Lianyungang -, but also about the outcome of the Hutopolis research program carried out in the last 3 years.
The 7′ movie is based on a dialogue over the internet illustrating the creative process when working on unknown contexts. The shown projects arise thoughts about the cultural gap between western and eastern world, the mission of the architect in both societies and the intrinsic role between architecture and place.
The 5-day long event, in which a total of 50 architects lectured, was organized by LAMIPA (International Exhibition for Architectural Heritage), an associate Close, Closer project part of the third edition of the Lisbon Triennial. The program will be open until next December 15th.