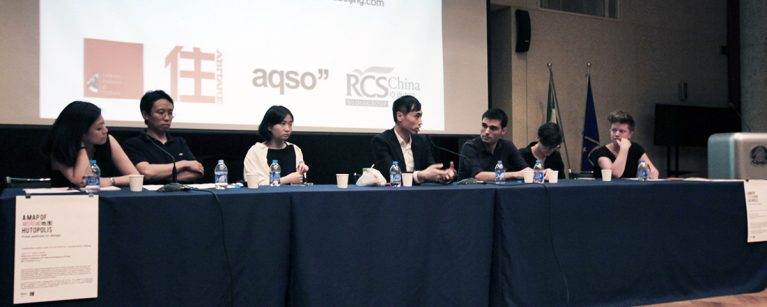 Modern urbanism involves several disciplines beyond architecture and sociology. Often the rules guiding urban development are established taking into account economic and political factors. In a complex scenario where the future of urban areas is more difficult to predict, how policymakers can take into account public participation?
Is top-down approach the best way to guarantee flexible and adaptable cities?
These and other questions were addressed last June 17th during the second Hutopolis conference series -'From policies to design'-, an event organized together with the Italian Institute of Culture that took place in the Italian Embassy of Beijing, China.
Two specific case studies in Hong Kong and Beijing served as a starting point of the subsequent discussion with Matthew Hu, Head of development at the Price's Charities Foundation in China, and the Hutopolis team represented by Eugenia Murialdo and Luis Aguirre.
Toby Wong, a senior architect at the West Kowloon Cultural District Authority of Hong Kong, presented an overall of the ambitious plan created by the Hong Kong SAR Government for the redevelopment of a new cultural quarter of the city. The project aims to establish one of the largest urban areas dedicated to culture, art, education and public space. A consultation panel was created to take into account public views about the project and the functions of the Authority.
Jiang Cen, a team member of the Dashilar project in Beijing, explained some revitalization and preservation initiatives implemented in this area of the old city. The long-term design operations have been started in 2013 with the support of Beijing Design Week.