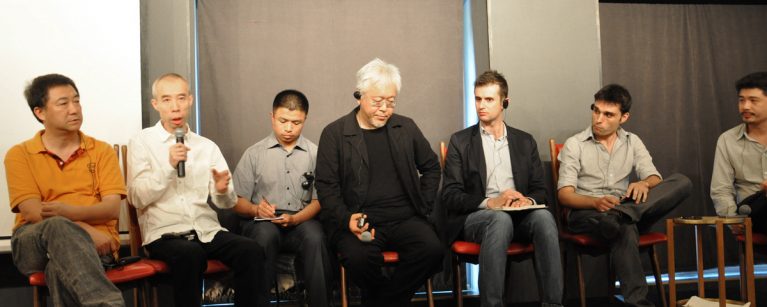 Organized by 'Beijing Design Week', Dashila(b) and Capital M, the event included speakers such Kenya Hara, designer from Nippon Design Center and director of design for MUJI, Fang Zhenning, curator of the Chinese pavilion of the 2012 Venice Architecture Biennale, Liang Jingyu, architect from Approach Architecture, Giannantonio Bongiorno, curator of Hutopolis and Luis Aguirre from AQSO.
The panel presented strategies and projects taking place in Beijing from different disciplines, – architecture, urban planning and graphic design– all of them related to the area of Dashilar. This neighbourhood located west of Qianmen Street was over centuries an important business centre and is being regenerated today under an ambitious program.
Aric Cheng, BJDW creative director was the moderator of the debate in which issues related to the preservation, the soft-urbanism interventions, and the economy of this ancient and distinctive Beijing district were discussed.