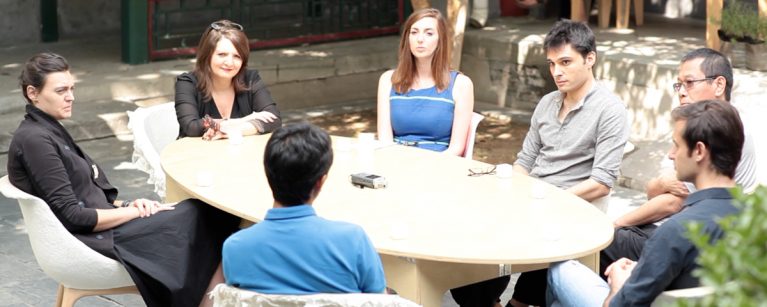 Transformations, a dialogue about the evolving city is the title of a documentary recently presented by AQSO at the 2013 Beijing Design Week.
The movie is conceived as the conclusive chapter of the Hutopolis reseach program launched in 2011 for studying the urban changes on Chinese cities.
The documentary becomes a review of the principles considered in the carried out research and the possible strategies to be followed for a contemporary urban development.
Qin Xin, Chinese architect, Matthew Hu, head of development at Prince's Charities Foundation for heritage preservation, Isabelle Pascal, director at Wuhao curated shop and the British journalist Clarissa Sebag-Montefiore specialized in Asia, talk together with Luis Aguirre Manso, Giannantonio Bongiorno and Eugenia Murialdo, curatorial team of the research, about issues related to the transformation of Beijing and the particular identity of the city.
The dialogue is complemented with images by the photographer Héctor Peinador from the series 'Only The Hand That Erases Is Able to Write'.