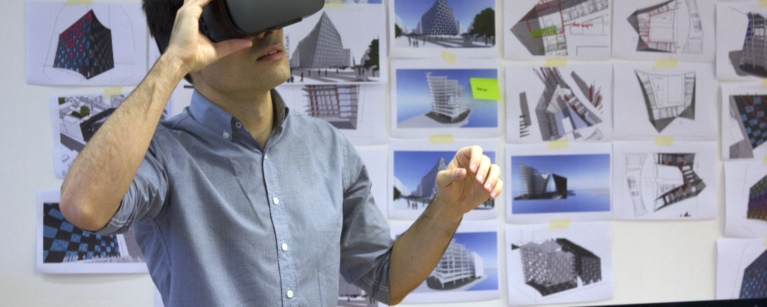 The days of manual drafting are history, and the contemporary era is all about generating the best designs with the latest tools. With new ventures in architectural software's, coordination between different teams has become simpler. We've come miles from the time when a simple CAD drawing had to go through several hoops just for us to complete a single Tender Document set.
Cloud computing is one of the most effective ways to guarantee the best possible site management. This technology has been integrated into our work process since 2005, long before mobile devices were ubiquitous in our lives. It allows us to exchange and share data in a flexible, secure, cost-effective way and best of all: futureproof. We count with dedicated servers protected with the latest security measures and IT systems tailored to our activity.
Cloud technology allows us to outsource the processing and storage of data, providing the necessary support right where is needed. Thanks to this technology we have worked in more than 15 countries from our three offices, making resources available to clients through flexible satellite offices.
BIM technology is the result of pioneering innovation in the architectural software industry. We have experimented this tech for more than a decade, and it has upgraded our output to a whole new level. Our expertise in the BIM software's has also made our design teams experts in efficient time management, and it has opened up new coordination channels between different consultants and agents.
We are always on the look-out for advanced technologies to make our creative service future-proof, delivering the best to our clients.