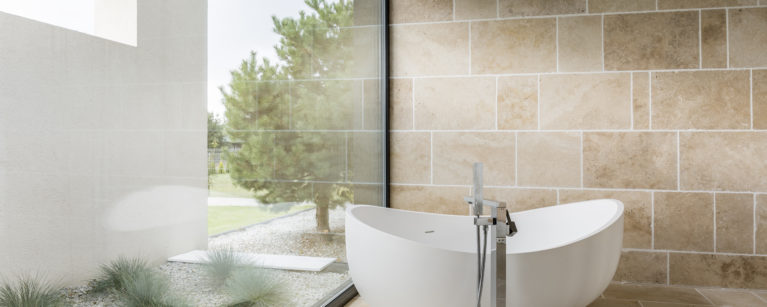 Sustainable design is not complete without natural ventilation. Rather than using mechanical means, fresh air is supplied into the indoor spaces and removed through a differential in temperature and wind forces. Natural ventilation aids in the cooling loads of the building's total energy use and has an overall impact on the return on investment.
This passive system mitigates the environmental impacts by lessening the carbon footprint and energy emissions from using HVAC systems. Lower expenditures are seen as this cost-effective measure cuts back on electricity, health and operating costs.
Also, the productivity gains on the building occupants amount to an increase of 3-18%. Natural ventilation also reduces the sick building syndrome (SBS) by producing a better indoor air quality and thermal comfort. Spaces can be utilised efficiently from floor to ceiling since there are no required areas for ducts and pipes.
However, there are instances when natural ventilation is not suitable. Central business districts with massive traffic zones and busy freeways are often shrouded with noise and air pollution. This unfriendly environment can be compensated through the use of acoustical louvres and filtered ducts, so the result is a hybrid ventilation system.
Microclimates vary on gradients of humidity, vapour, ambient temperature and precipitation. There are different strategies and guidelines for the effective implementation of natural ventilation.
Wind Ventilation
Through the use of air pressure differences, wind ventilation can pass through openings such as operable windows, rooftop vents or thermostat-actuated louvres. In effect, the windward side (inlet) receives the positive wind pressure that pushes towards the building. The leeward side (outlet) or the negative wind pressure contrarily pulls the positive wind flow.
The placement and sizing of openings should be identified to maximise the wind's direction and achieve the benefits of cross ventilation. Leeward side or outlets should have larger openings for lower pressure zones, while windward side or inlets should oppositely have smaller openings to induce higher pressure.
The orientation and massing of the building envelope play a significant role in wind ventilation. Wind loads strike the upper floors more than the lower levels. Baffles and wing walls can be used to funnel breezes accordingly to avoid stagnant corners.
Stack Ventilation
Also called buoyancy ventilation, stack ventilation makes use of the natural convection of air. Hot air rises, while the dense, cold air sinks below.
Openings are placed at the bottom and top to leverage stack effect. The more significant the height difference, the better. The cool draft is pulled from the low inlets while the evaporation of hot air can be exhausted outside through vents or chimneys. Vertical shafts coupled with solar chimneys effectively helps in the air replacement of high-rise buildings.
Night-Purge Ventilation
Night-purge ventilation flushes the heat gains from the day and cools the thermal mass by opening the windows at night. Effectively useful in climates with high-temperature differential from day to night, the heat loss from night flushing can be amplified with wind and stack ventilation.