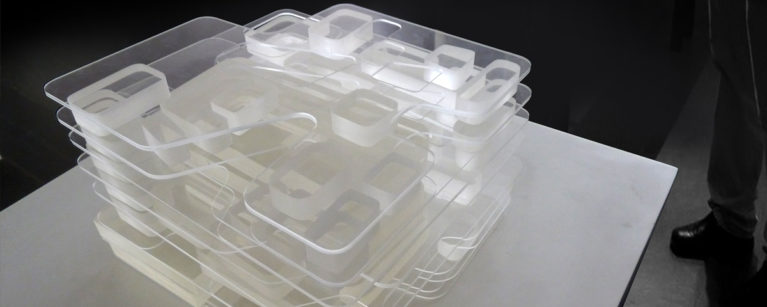 The proposal for the house of arts, a large cultural building to be built in Lebanon, will be exhibited along with the rest of participants of the international competition between 23 March & 14 April 2009 at the Forum de Beyrouth.
This multifunctional building unfolds as a structure of pierced, overlapping layers, with different volumes and functions. The resulting pods establish a balance between private and public spaces, making this "incubator of art" a web of interconnected activities.
A public space on the ground floor, working as a plaza for pedestrians, fosters a dialogue between the building and the city. The series of slabs setting up the interior perimeters have a different disposition at each level, creating open terraces in the façade.