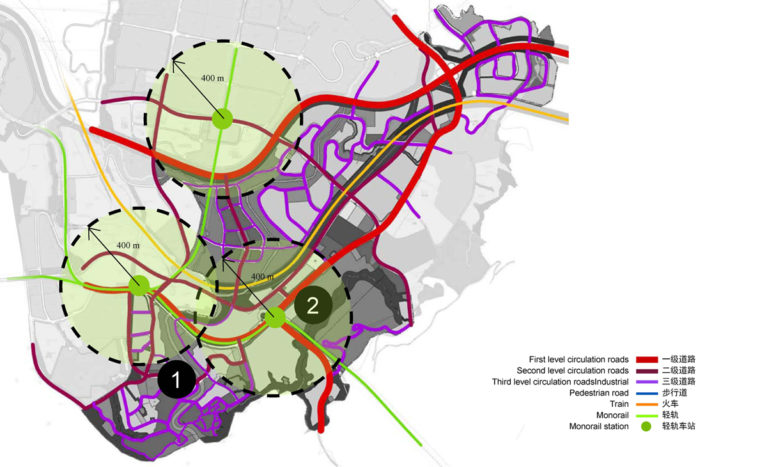 The urban mobility network is the result of several overlapping and interconnected systems. The mountainous terrain conditions the layout of the streets, which are designed to reduce the slope and improve accessibility.
In addition to the primary and secondary streets, there is a pedestrian network that stitches together the green areas of the urban plan and creates promenades along the rivers running along the valleys.
The public transport system consists of the extension of the monorail that leads to the city centre. Three new stations are covering a wide area of the district at only four hundred metres walking distance.