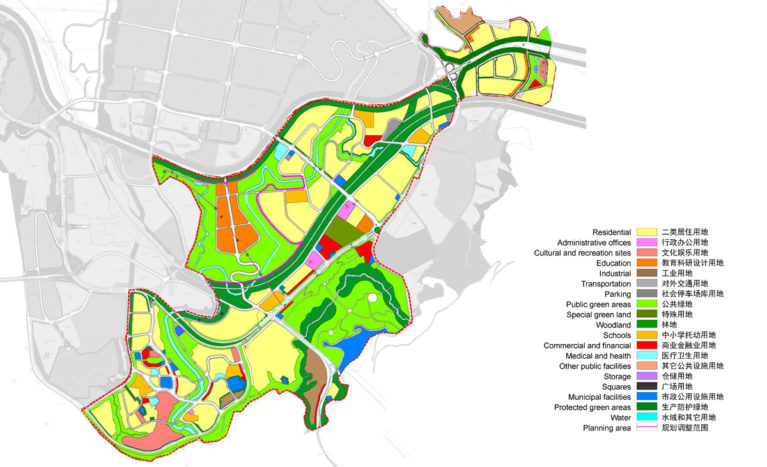 The urban plan proposes a diverse city model with various land uses mixed together, which promotes a sustainable city model that reduces the use of urban transport and generates social interaction.
The different districts mix a range of land uses in various proportions, resulting in neighbourhoods with a unique character and predominant use.
The proposed land uses include residential, administrative, cultural and recreational areas, public buildings, industrial areas, car parks, protected green areas and urban parks.