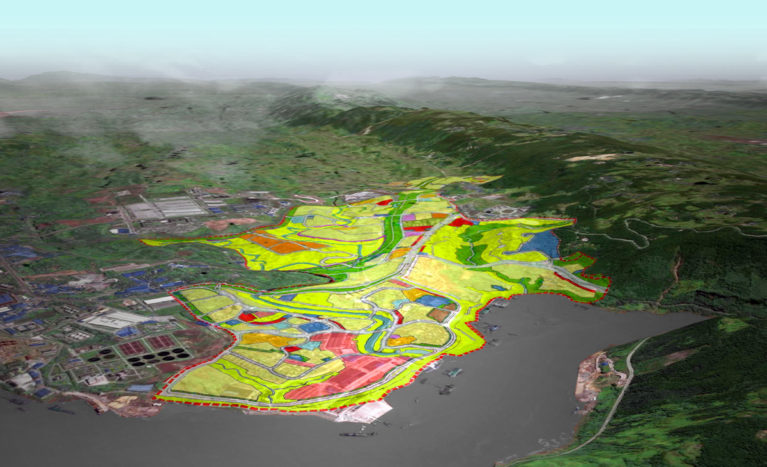 It is difficult to perceive the urban layout in a plan representation, however, when mapping the terrain, the relationship between land use and changes in level can be perceived.
From the old consolidated area to the east, the new neighbourhood extends inland and to the west along the riverbank.
Most of the land use is residential. Minimal industrial activity associated with the old river shipyards is maintained. The business centre occupies the top of the hill and is served by one of the new railway stations.